Update On Operation Lafiya : Troops Arrest Boko Haram Terrorist In Buni Gari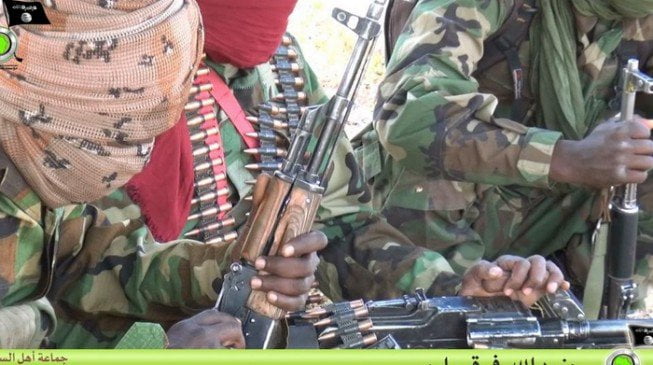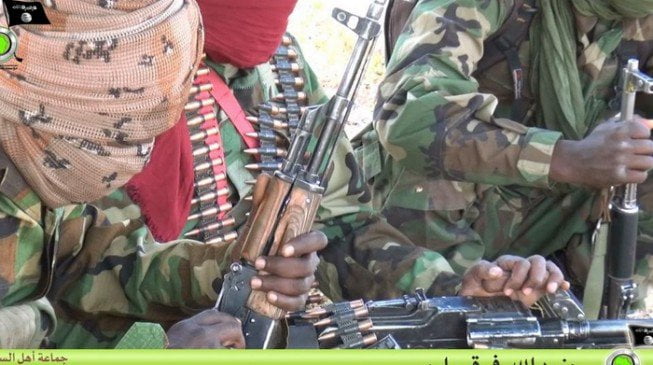 Troops of 27 Task Force Brigade deployed at Buni Gari have arrested another suspected Boko Haram terrorist, Isah Garba aged 20 years while on perimetre patrol on 25th June 2017. Preliminary investigation was initially difficult as he was found to be under influence of heavy dosage of drugs. He has since stabilized and making useful statement.
Recover And Destroy
Troops of 29 Task Force Brigade while on patrol on 28th June 2017, along Wajiro-Mallam Kuramti cattle route discovered an IED planted by suspected Boko Haram terrorists. The EOD team safely removed and detonated it.
Clear Boko Haram Terrorists Ambush And Recover Bomb
Naija News learnt that at about 3.30pm, on Wednesday 28th June 2017, troops of 151 Battalion of 21 Brigade on patrol to Mayanti Village were ambushed by suspected elements of Boko Haram terrorists. The troops successfully cleared the ambush by neutralizing some of the terrorists, while a reinforcement was immediately dispatched to mop up the general area. The team recovered a 60mm Commando Mortar Bomb, 13 rounds of 7.62mm (Special) ammunition and 51 rounds of 7.62mm (NATO) ammunition.
Remains Of Two Gallant Soldiers Killed In Action Buried In Gombe
Meanwhile the remains of two gallant soldiers that paid the supreme price on Saturday 17th June 2017, along Damboa-Biu road in Borno State, 11NA/66/10788 Lance Corporal Auwal Halliru and 15NA/73/0188 Private Halilu Aliyu of 254 Task Force Battalion were buried according Islamic religious rites at the Gombe military ceremony yesterday