Buhari's Son, Yusuf And Top Government Officials Visit Osinbajo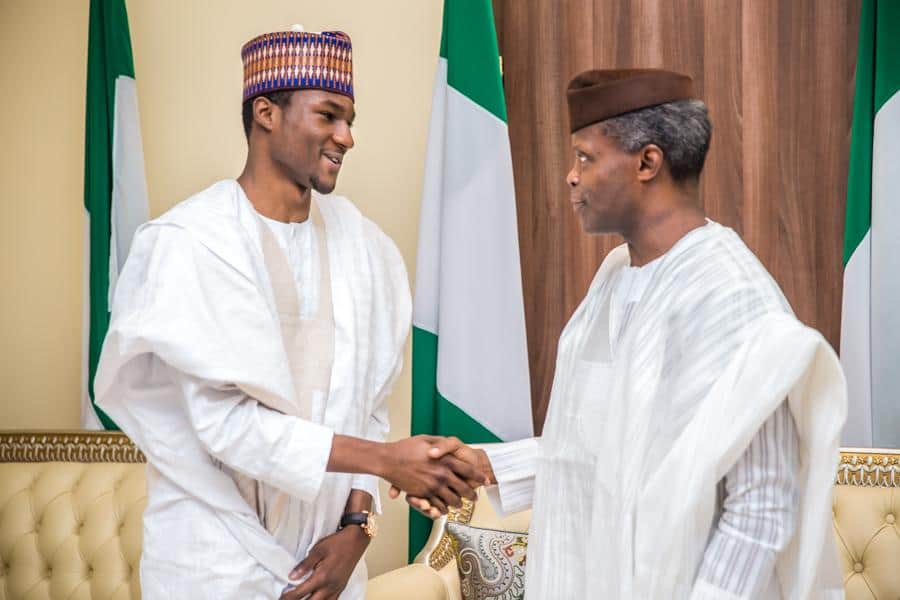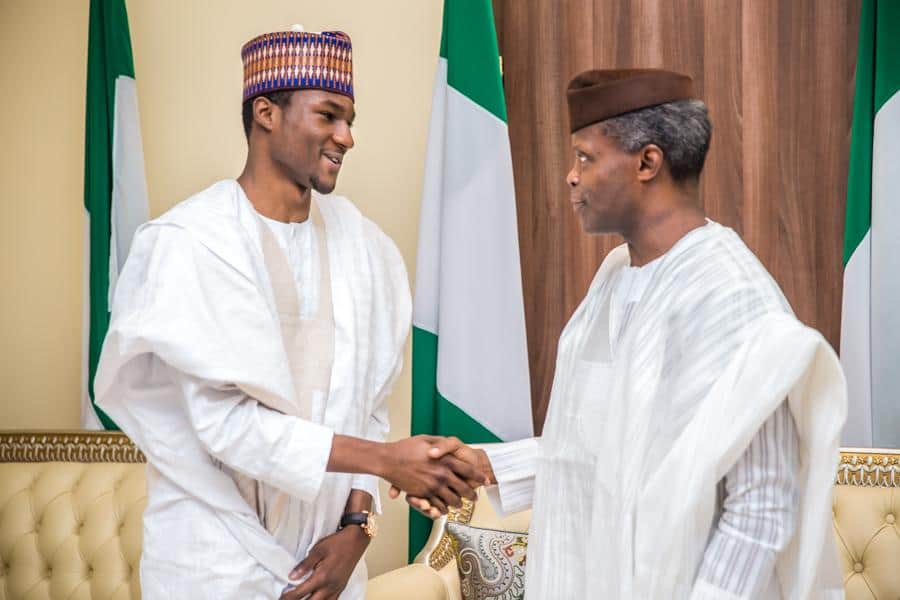 Acting President Yemi Osinbajo, on Sunday received a delegation of top goverment officials including Muhammed Bello, minister of the federal capital territory (FCT), and Lawal Daura, director-general of the Department of State Service (DSS).
The delegation included Yusuf, the first and only son of President Muhammadu Buhari.
Osinbajo appreciatd his visitors and re-echoed Buhari's Sallah message.
He promised that the current administration would do its best to sustain Nigeria's unity and stability to ensure speedy progress of the country.
The acting president charged all Nigerians to look beyond their ethnic or religious beliefs while dealing with each other in order to move the nation forward.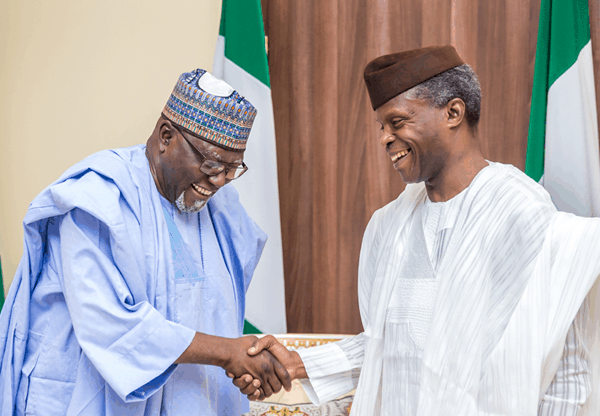 "Your ethnicity does not matter and that is why for us, unity is so important that we must work together to make sure that our country is able to take care of the millions of people we govern," he said.
"God expects us to take care of the poor and those suffering, to ensure that we use government resources only in such a way that will be good for the majority of our people."
Prayers were for the quick recovery of Buhari.