Relationship Between Executive And Legislature Is Cordial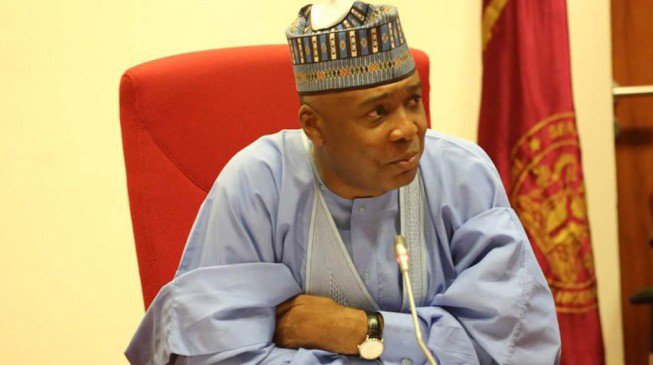 Nigerian senate president, Dr Bukola Saraki as reiterated the fact that there is a cordial relationship between the executive and the legislature.
He revealed this during a video interview.
When ask to speak about misconception that there is rift between the executive and legislature Saraki said:
You hear it and I hear it as well, when you talk too, when you talk to Nigerians they say there is rift between the legislature I say how is that possible?
if you look at the number of request that we've gotten from executive, for confirmation of appointments, out of 197 requests we've only rejected 11 and accepted 185.
If you look by and large you can tell that there is more of coperation.
Even during the President Obasanjo regime, and compare it to this dispensation, this is the first time that all ministerial nominees have been approved, it has never happened before.
You need to understand that the Predential system of goverment that we run here is based on check and balancing and as such you are going to have disagreement here and there.
I always tell Nigerians that you cannot measure our relationship based on one or two incidences, it has to be an overview, there are times we say yes to issues but its like people report more of the nos than the yes that why when you look at the eleven times we've said no it gets a lot of coverage and the wrong conclusion is reached from it.
Download NAIJA NEWS app: