Man Utd Would Be A Laughing Stock If It Fails To Sign Ronaldo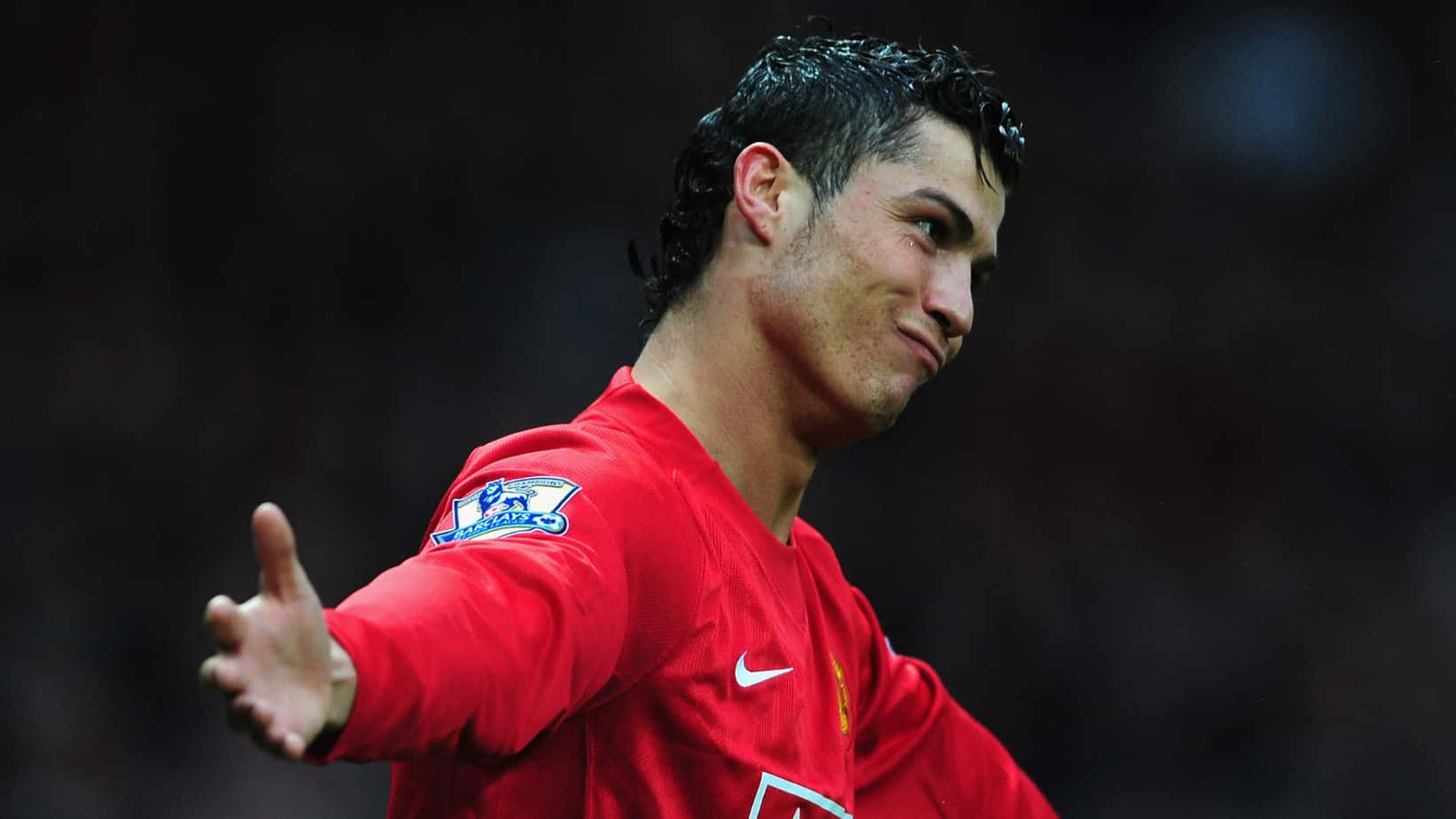 Manchester United has wasted long stretches of summers past on fruitless transfer sagas and this is another deal they should be wary of pursuing
He has four Ballons d'Or to his name, has netted 406 goals in his last 394 club games, led Portugal to the European Championship crown last summer and just a couple of weeks ago inspired Real Madrid to a unique second consecutive Champions League triumph.
Throw in the fact that he retains a great love for The Red Devils after winning nine trophies in six years with the club between 2003 and 2009, and the reasons Cristiano Ronaldo might be courted extensively by those in power at Old Trafford are obvious.
Ronaldo 'urged to join PSG'
In many ways, the news that Ronaldo is considering leaving Madrid amid accusations by Spanish prosecutors of multi-million euro tax evasion could not be more welcoming for United fans. At a time when their club have plenty of spending power and have a four-year Premier League title drought to address, the availability of the world's best player comes at almost the perfect time.
Certainly, the new uncertainty surrounding Ronaldo's situation in Spain will have pricked the ears of Ed Woodward. United's executive vice-chairman is known for his commercial wisdom, and has made a big deal of ensuring his side are in the hunt for the game's greatest names since taking the reins behind the scenes following David Gill's departure as chief-executive in 2013.
The arrivals of Angel di Maria and Paul Pogba drew great attention due in large part to the size of their combined £150 million transfer fees, while Jose Mourinho's addition as United manager in 2016 was viewed as a blockbuster appointment. The world's most marketable coach had joined one of the globe's biggest clubs thanks to a man hell-bent on making United the biggest commercial entity the planet has known.
So one should not be surprised if United go all-out this summer to bring Ronaldo back to the Theatre of Dreams at a world-record cost. But that doesn't mean it would be a great idea.
For a start, there are the consequences if they manage to pull it off. Even at a conservative estimate, it would cost the club well in excess of £250m once the transfer fees, salary, bonuses, various agents' fees and extras are considered. And all that for a player whom Mourinho wouldn't necessarily want in his squad.
"Ed Woodward has my list, what I want, what I would like, for more than two months. So now it's up to him and the owners," said the United boss in May. And while plans arguably ought to change if somebody like Ronaldo comes onto the market, they probably shouldn't given Mourinho's difficult relationship with his compatriot when the two worked together at Real Madrid.
The pair endured a tumultuous spell at the Santiago Bernabeu, and were even filmed avoiding eye contact shortly before Mourinho left for Chelsea in 2013 such was the ill-feeling they shared for one another. Mourinho accused Ronaldo of not working hard enough for the team, while the player claimed that his manager's defensive tactics were harmful to their aspirations.
The bottom line in this respect is that nothing has changed. Ronaldo remains a largely unmanageable one-man tour de force, while Mourinho continues to work to a highly-structured pragmatic game plan when it comes to big games against top opponents. A working relationship between the two at Old Trafford would arguably produce very similar issues to those which came up in the Spanish capital.
Of course, the second scenario is that Woodward sends United headlong into the pursuit of a deal for Ronaldo and the 32-year-old doesn't actually leave Madrid. There are plenty of reasons to believe that the player's current stance comes of nothing other than a knee-jerk reaction to the Spanish prosecutors' decision to investigate his tax payments.
The only reality that Ronaldo can bank on right now is that is current club is one at which he has flourished enormously. The Blancos are finally fulfilling their ambitions under Zinedine Zidane, with Ronaldo playing an unparalleled part in their successes.
While Real Madrid as a club has always been an institution of worldwide repute, Ronaldo has arguably helped them to reach new heights in the last few years. Their three Champions League titles in four attempts could yet be just the start of their dominance.
The club realise how important Ronaldo is to their success just as much as the player does, and the No.7 will arguably use other clubs' interests to scare Madrid into submission over a new deal or an agreement to cover any charges levied by the Spanish prosecutors. And if that happens, United could be left looking very silly if they begin to put their carefully-devised transfer plan on hold for the sake of Ronaldo.
Fans react to Ronaldo rumours
Already the pursuit of Madrid's Alvaro Morata has been thrown into doubt as a result of the news regarding Ronaldo, and it could turn out to be a hugely costly mistake if Woodward and his aides take their eyes off the ball in order to chase a fruitless target.
Just as their bids for Toni Kroos in 2014 and Sergio Ramos the following summer left them looking a little silly on the world stage, a postponement of transfer operations while Ronaldo toys with Madrid all summer would not be becoming of a club like Manchester United.
The decision by Louis van Gaal to drop David de Gea while Madrid attempted to finalise a swap deal in 2015 was left looking ill-advised when nothing came of the transfer, and United might want to think twice before changing their transfer plans for one potential signing.
If there is a very real chance that Ronaldo could come back to Old Trafford, then United are right to be interested. But they could be playing a very dangerous game if his intentions are anything other than honourable.