Update: Atiku Holds Meeting With Ibrahim Babangida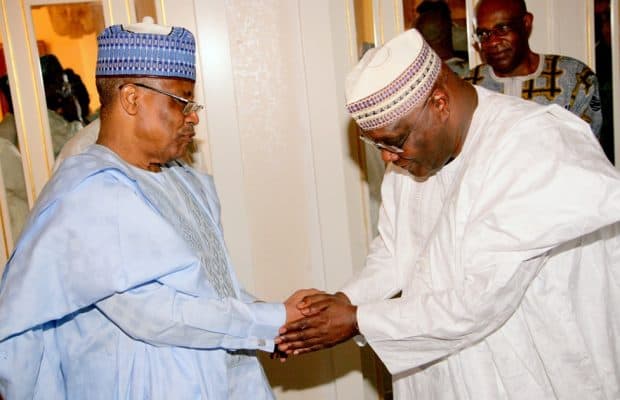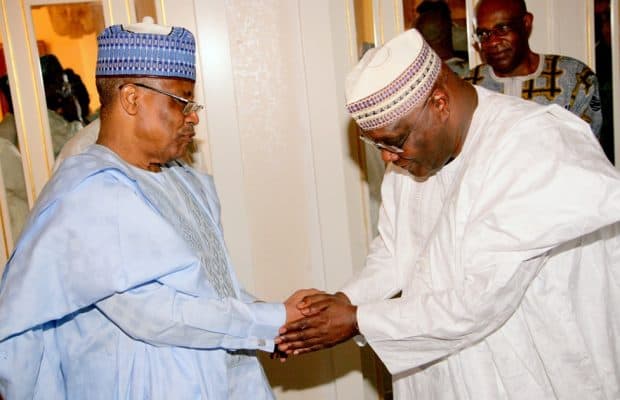 Earlier today NaijaNews.com reported that former military head of state, Ibrahim Badamosi Babangida held a  meeting with former vice president, Atiku Abubakar, at Babagida's home in Niger State.
The meeting was held at IBB's Hilltop mansion in Minna, the state capital.
A former Head of State, Ibrahim Babangida, and a former Vice President Atiku Abubakar have met in Minna, the Niger State capital, Tuesday.
Paul Ibe, Mr. Abubakar's spokesman, said his principal paid a courtesy call on Mr. Babangida to check on his health.
Mr. Babangida returned to Nigeria penultimate Sunday after seven weeks on medical vacation in Switzerland.
Mr. Abubakar had to pay him a visit to check on him and see how his recovery had been, Mr. Ibeh said.
"Don't forget, he visited the families of Abdulkadir Kure when he died a few weeks back," Mr. Ibe said.
"But IBB was not around then so he had to return to Minna now that the former leader is back from medical trip."
Mr. Kure was a former governor of Niger State who died on January 8 at 60.
Mr. Ibe said Nigerians should not read any further meanings to the courtesy call.