Ambassadorial nominees will be screened by senate today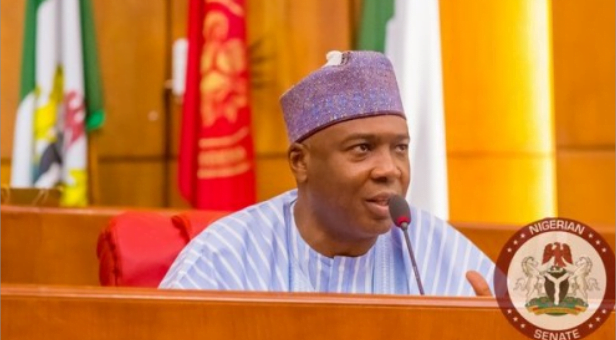 The Senate will on Today start screening the 46 non-career ambassadorial nominees forwarded by President Muhammadu Buhari for legislative approval.
The Senate Committee on Foreign Affairs, which would conduct the screening exercise, has passed out a notice to this effect.
The exercise is expected to be coordinated by the Chairman of the Committee, Senator Monsurat Sunmonu; and the Vice-Chairman, Senator Shehu Sani.
President of the Senate, Bukola Saraki, on January 12, 2017, announced that Buhari had revised the list of the nominees.
The Senate had on November 15, 2016, rejected the first version of the list after receiving over 250 petitions against the nominees.
Due to the controversy in the nominations, the lawmakers had resolved that the first list be sent back to President Buhari "for resubmission and re-jigging."
The Senate took the decision based on the recommendation of its  Committee on Foreign Affairs in its report.
Two of the nominees on the first list – a former Deputy Governor of Plateau State, Mrs. Paulen Tallen; and a former member of the House of Representatives, Usman Bugaje – who rejected their nominations, were dropped from the second list.
Lagos, which had three slots in the first list, now has two, with the removal of Senator Olorunnimbe Mamora from the nominees.
A slot was also taken from Rivers State, leaving it with one nominee.
The Federal Capital Territory and Imo State, which had no representation in the first list, now have a nominee each on the second list.
The amended list now has Dr. Uzoma Ememke (Abia State), Dr. Clifford Zirra (replaced with Aminu Iyawo) (Adamawa), Maj.-Gen. Godwin Umo (retd.) (Akwa Ibom), Christopher Okeke (Anambra), Yusuf Tuggar (Bauchi), Baba Madugu (Bauchi), Brig.-Gen. Stanley Diriyai (Bayelsa), Enyantu Ifenne (replaced with Steven Ugba) (Benue), Mohammed Hayatuddeen (replaced with Baba Ahmad Jidda)(Borno) and Dr. Etubom Asuquo (Cross River).
Also on the list are Francis Efeduma (Delta), Jonah Odo (Ebonyi), Uyagwe Igbe (Edo), Ayodele Ayodeji (replaced with Eniola Ajayi) (Ekiti), Maj.-Gen. Chris Eze (retd.) (Enugu), Suleiman Hassan (Gombe), Justice Sylvanus Nsofor (Imo), Amin Muhammad Dalhatu (Jigawa), Muhammad Yaro (replaced with Ahmed Bamalli) (Kaduna), Deborah  Iliya (Kaduna), Prof. D. Abdulkadir (Kano), Haruna Ungogo (Kano), Justice lsa Dodo (Katsina), Dr. Usman Bugaje (replaced with Mohammadu Barade) (Katsina), Tijjani Bande (Kebbi), Prof. Y. O. Aliu (Kogi) and Nuruddeen Mohamed (Kwara).
Others are Mohamed Yisa (Kwara), Justice George Oguntade (retd.) (Lagos), Senator Olorunimbe Mamora (slot removed) (Lagos), Modupe Irele (Lagos), Musa Muhammad (Nasarawa), Ahmed Ibeto (Niger), Ade Asekun (replaced with Suzanne Folarin) (Ogun), Sola Iji (replaced with Jacob Daodu) (Ondo), Adegboyega Ogunwusi (replaced with Afolahan Adeyemi) (Osun), Maj.-Gen. Ashimiyu Olaniyi (retd.) (Oyo), Pauline Tallen (replaced with James Dimka) (Plateau) and Dr. Haruna Abdullahi (Plateau).
Orji Ngofa (Rivers), Justice Sylvanus Nsofor (slot removed) (Rivers), Jamila Ahmadu-Suka (replaced with Sahabi Gada) (Sokoto), Kabiru Umar (Sokoto), Mustapha Jaji (replaced with Hassan Ardo) (Taraba), Goni Bura (Yobe), Garba Gajam (Zamfara) and Cpt. Abdullahi Uba Garbasi (replaced with Cpt. Bala Mairiga) (Zamfara), were also nominated.
State governors, especially in the ruling All Progressives Congress, had protested against their non-involvement in the selection of the non-career ambassadorial nominees by Buhari.
The Chairman, Senate Committee on Foreign Affairs, Senator Monsurat
Sunmonu, while presenting the report, had said much "uproar, noise and
petitions" had greeted the nomination of those on the non-career list.
Sunmonu said, "We have received over 250 petitions and we found it difficult to
conduct the screening (of the nominees). We have resolved to send back the list of the 46 nominees back to the executive for them to look at
the issues (with the nominations)."