112 persons killed, 97 others injured in Rann bombing – Army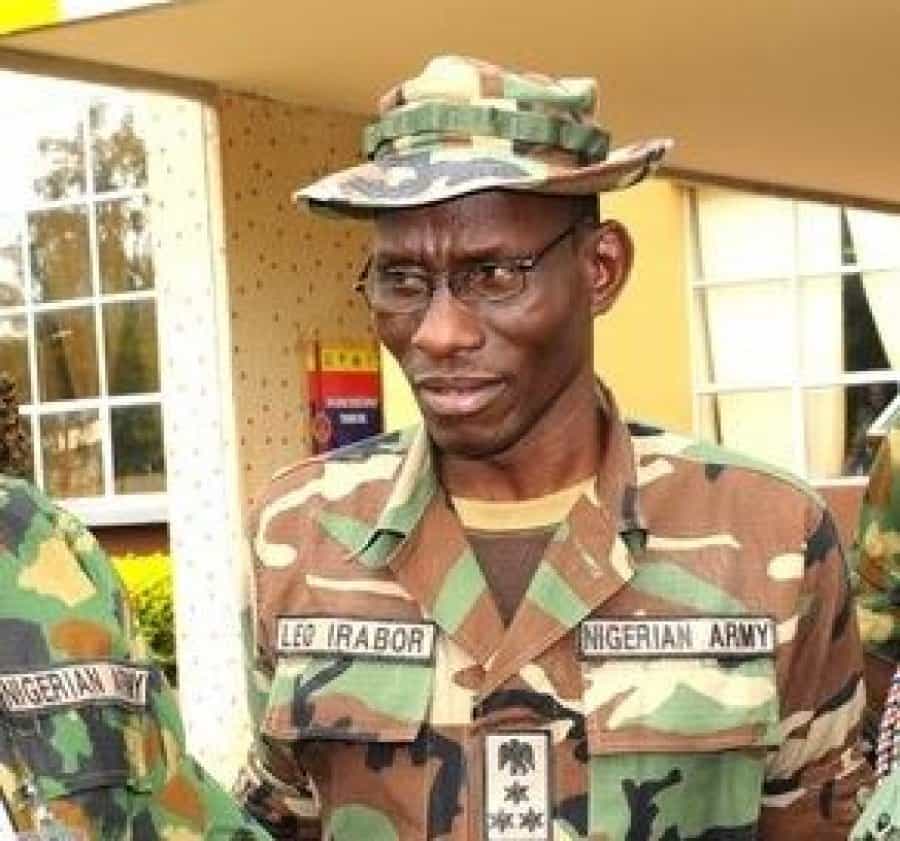 The Nigerian military has released a statement claiming that 112 persons died, while 97 others injured in the January 17 Rann mistaken bombing.
The military, at a press briefing by the head of the counter-insurgency operations in the North-East, Maj. Gen. Lucky Irabor, equally revealed that 26 foreigners with links to Boko Haram were caught in the last one month.
He said of the foreigners caught, 17 were Chadians while nine were Nigeriens.
He also said another foreigner, a Malian, simply identified as Ayuba who claimed he only spoke French, was arrested in Dikwa.
Another major breakthrough in the last one month, according to Irabor, was the arrest in Shehuri area of Maiduguri, of a suspected Boko Haram member who specialised in sneaking suicide bombers into Maiduguri.
Irabor disclosed that seven cattle rustlers were arrested in Monguno, and 34 cows were recovered from them.
Irabor said 3,332 suspected Boko Haram members who were arrested in January during operations against the insurgents were being screened to ascertain if they were indeed members of the group.
He equally revealed that five Boko Haram members willingly surrendered to the group.
Among the five is one 31-year-old Mohammed Abubakar, who has had his limb and arm amputated by the insurgents for trying to leave the group.
Abubakar, in a brief interview with journalists, revealed how his right arm and left limb got amputated.
"I told my friend, Hassan Danguduma, we have to flee and surrender because our activities are un-Islamic, he pretended as if he supported the idea, but leaked the secret to our amir.  So, they amputated my left leg and right hand from the wrist. But I managed to escape," he said.
He added, "I have been in the group for two years, they abducted me from Wulgo Hausari village Gamboru Ngala Local Government. For fear of being killed, I joined the group. I'm loyal to the Mamman Nur-led faction."
On the Rann misfire, Irabor said after the Rann airstrike accident, a coordinated emergency response was established for the rescue and treatment of the victims, while a surgical centre was equally set up.
He equally revealed that a board of inquiry was established by the Theatre Command to investigate the incident which proved that it was a mistake and that 112 persons died and 97 others were wounded in the incident.
Irabor said the Chairman of Kala Balge Local Government Area, who told the press that 236 persons killed in the attack were buried by his people, had come out to recant.
He said the chairman, in an apology which he had on tape, had come to apologise that he was pushed by extraneous forces to give a bogus figure
On other successes recorded in the last one month, Irabor said troops conducted several operations and recovered several arms and ammunition in Sambisa Forest.
He said five insurgents were killed around Sambisa Forest while in Dikwa, nine militants were also killed.
Irabor said, "In Monguno, troops trailed and had an encounter with insurgents and one militant was killed.  Troops conducted operations along the Maiduguri-Dikwa Road and killed two insurgents. In Gulumba-Gana Road, with support of the Cameroonian troops, four terrorists were killed."
He added, "In Konduga-Yale area, hundreds of hostages were rescued. Also in Gulumba-Gana, troops recovered arms. The terrorists, after being dislodged from Sambisa Forest, relocated to Dusla area in Damboa Local Government, among them, nine were killed."
He, however, lamented that the recent highway attacks might not be unconnected with the displacement of the insurgents from their Sambisa Forest stronghold.
He, however, gave the assurance that the troops were on their trail and would soon neutralise the terrorists.