Diddy, Cassie Settle Rift Amid Rape Allegation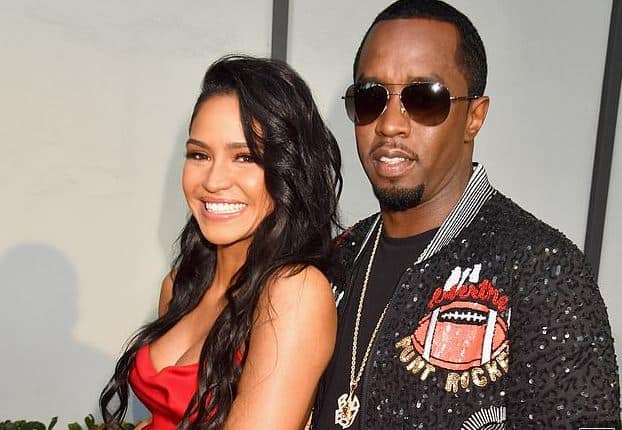 A popular American rapper and record producer, Sean "Diddy" Combs, and his ex-girlfriend and R&B singer, Cassie, have settled the federal lawsuit amid a rape allegation.
Naija News recall that Cassie, whose real name is Casandra Ventura, has filed a lawsuit against Diddy a day after her explosive rape accusations against the hip-hop mogul.
But according to Dailymail on Saturday, both Diddy and Cassie released statements on Friday evening, announcing the resolution without disclosing specific details about the settlement terms.
Cassie said, "I have decided to resolve this matter amicably on terms that I have some level of control. I want to thank my family, fans, and lawyers for their unwavering support."
In his own statement, Diddy said, "We have decided to resolve this matter amicably. I wish Cassie and her family all the best. Love."
Cassie Files Lawsuit
Recall that the lawsuit, which was filed on Thursday, accused Diddy of rape and prolonged physical abuse, alleging control and mistreatment over a decade.
Cassie claimed that Diddy forced his way into her home and raped her just before their 2018 breakup. Diddy vehemently denied all allegations as "offensive and outrageous."
She revealed in the legal documents, "After years in silence and darkness, I am finally ready to tell my story and to speak up on behalf of myself and for the benefit of other women who face violence and abuse in their relationships."
Her lawyer, Douglas Wigdor, commended her for going public with the lawsuit and disclosed that Diddy had offered her a substantial sum to prevent the filing of the case, which she declined to "give a voice to all women who suffer in silence."
The lawsuit contained severe allegations, including claims that Diddy sex trafficked Cassie to male prostitutes to fulfil voyeuristic fantasies.
Cassie described these encounters as "horrific" and mentioned taking drugs to disassociate during what Diddy allegedly referred to as "freak-offs."
The lawsuit detailed instances of physical abuse, including Diddy punching Cassie in the face during one such encounter in 2016.
In addition, the lawsuit outlined situations where Diddy allegedly set up "freak offs" in various hotel suites, involving multiple men and copious amounts of drugs supplied by Diddy.
The singer was said to be responsible for facilitating the location and hiring of male sex workers for these encounters.
The lawsuit's resolution comes swiftly after the explosive accusations, with both parties opting for an amicable settlement without disclosing specific terms.
---
---
© 2023 Naija News, a division of Polance Media Inc.