Chicago University: Atiku's Petition Against Tinubu Has Collapsed – Shittu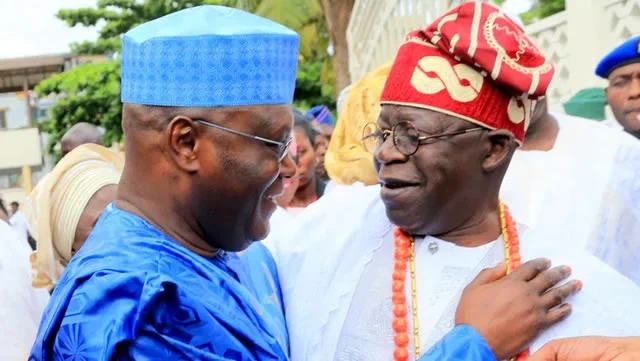 A Senior Advocate of Nigeria (SAN), Wahab Shittu has given reasons why he believes the petition by the 2023 Peoples Democratic Party (PDP) presidential candidate, Atiku Abubakar against President Bola Tinubu has collapsed.
The lawyer who spoke against the backdrop of President Tinubu's academic records released on Monday by the Chicago State University (CSU) as ordered by Justice Nancy Maldonado of the Northern District of Illinois Court, USA said the records are further confirmation of Tinubu's credentials.
He argued that Atiku was looking at getting Tinubu disqualified from the race so he could be declared winner having come second in the February 25 elections but with the outcome of the inquiries into Tinubu's academic records, it is clear that the PDP candidate's case has come to an end.
In the views of Shittu, the CSU has provided proof that Tinubu attended the institution and that authentic certificates were issued to him.
"The constitutional requirements for qualification to aspire for the presidency is at least school certificate level or its equivalent. The three diplomas issued by the university satisfy this requirement," he said as quoted by The Nation.
He also noted that the university has not denied issuing the certificate issued to the president in 1979 adding that "the school merely says it does not keep duplicate copies of issued certificates.
"That is an administrative and internal arrangement of the University for which President Tinubu cannot be held responsible."
"Lastly, a case of forgery against President Tinubu was not established. It collapsed."
The lawyer said all the issues raised against Tinubu by Atiku have been resolved against the PDP candidate.
He said: "There are three issues here. Is President Tinubu qualified to run by constitutional provisions? The answer is yes.
"Did President Tinubu forge a Chicago State University certificate? The answer is No.
"Did he attend Chicago State University? The answer is Yes."
Shittu added that Atiku's intention for seeking the CSU details was to show that President Tinubu never attended Chicago State University as he claimed and also to show that President Tinubu forged a certificate from Chicago State University but both have been proven otherwise.
"The sole aim is to get President Tinubu disqualified so that Atiku can assume the presidential seat since he came second in the presidential race," Shittu added.
---
---
© 2023 Naija News, a division of Polance Media Inc.