Carabao Cup Fourth-Round Draw And Third-Round Results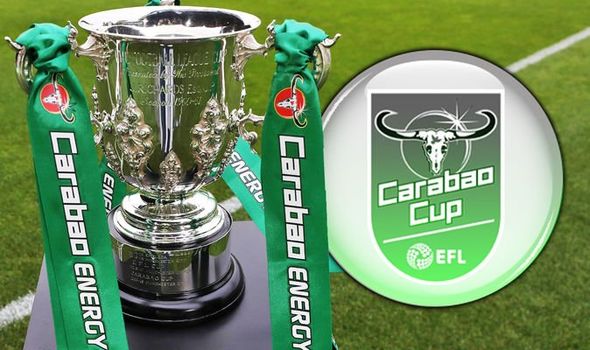 The Carabao Cup fourth-round draw has been released after thrilling third-round games on Tuesday and Wednesday this week.
On Tuesday, September 26, the game between lower league club Exeter and Premier League club, Luton Town ended in an unexpected manner. The lower league club stunned the newly promoted Premier League club 1-0 to seal a place in the fourth round.
On that same day, the defending champions of the competition, Manchester United, booked a place in the Carabao Cup Fourth round after beating fellow Premier League side Crystal Palace 3-0.
On Wednesday night, September 27, the biggest upset of all was Newcastle United's slim win over the reigning Premier League champions Manchester City. The 1-0 defeat was enough to end coach Pep Guardiola's aspiration of winning the Carabao Cup this season.
As for struggling Chelsea, Nicolas Jackson's lone goal was enough to take coach Mauricio Pochettino and his boys to the Carabao Cup Fourth round.
Big names like Arsenal, Liverpool, West Ham United, and Everton also made it through to the fourth round of the competition.
Below are all the results of the Carabao Cup third-round games:
Exeter 1-0 Luton Town
Ipswich 3-2 Wolves
Port Vale 2-1 Sutton United
Bradford 0-2 Middlesbrough
Salford City 0-4 Burnley
Mansfield 3-1 (on penalties) Peterborough
Manchester United 3-0 Crystal Palace
Aston Villa 1-2 Everton
Blackburn 5-2 Cardiff
Bournemouth 2-0 Stoke
Brentford 0-1 Arsenal
Chelsea 1-0 Brighton
Fulham 2-1 Norwich
Lincoln 0-1 West Ham
Liverpool 3-1 Leicester
Newcastle 1-0 Man City
Below is the Carabao Cup Fourth Round Complete Draw
Story continues below advertisement
Mansfield vs. Port Vale
Ipswich vs Fulham
Man United vs. Newcastle
Bournemouth vs Liverpool
Chelsea vs Blackburn
West Ham vs. Arsenal
Everton vs Burnley
Exeter vs Middlesbrough
---
---
© 2023 Naija News, a division of Polance Media Inc.