Kanayo O. Kanayo Reveals Those Giving Nollywood Industry Bad Name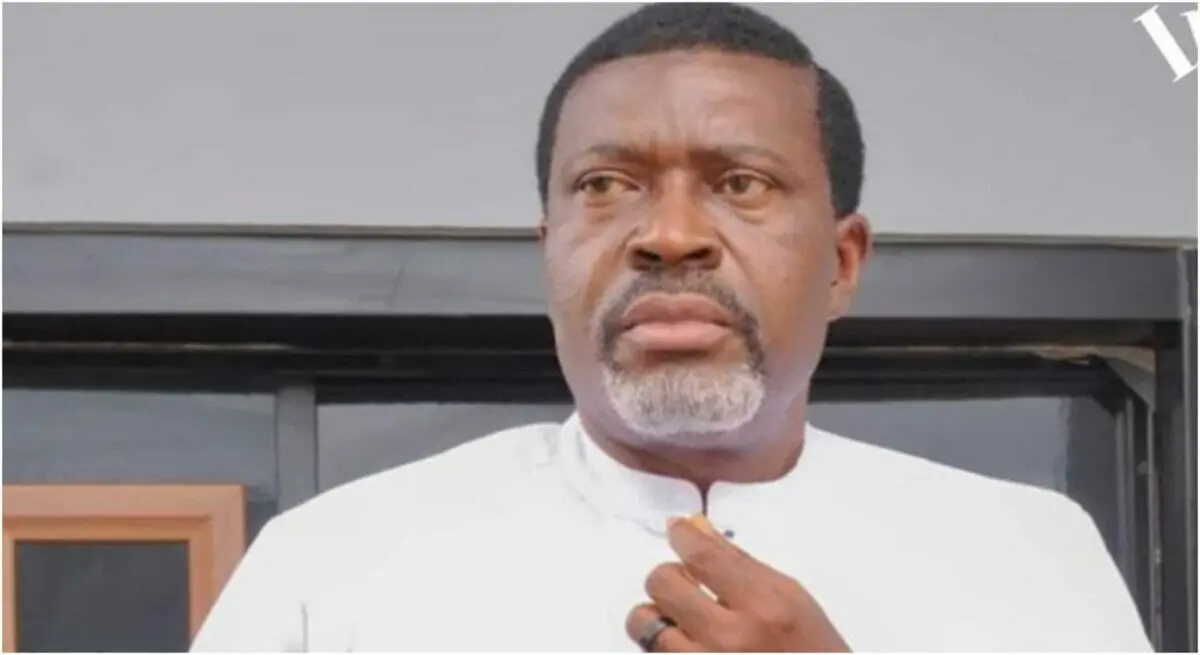 Veteran Nollywood actor, Kanayo O. Kanayo, has said the movie industry is a ground for creativity and not a dumping ground for gay, lesbianism, Brazilian Butt Lift, among others.
Naija News reports that the thespian, in an interview with Afia TV, opined that Instagram stars are responsible for creating a bad image in the Nigerian motion picture industry.
Kanayo said the fame of many Instagram stars is limited, and people should avoid joining them.
The movie star stressed that everybody is welcome to join the movie industry but should ensure they have a calling for acting, not about eagerness to make money.
Kanayo O. Kanayo further said the movie industry should not be a ground for amateurs, adding that it should be a ground for honing talents.
He said, "Nollywood should not be a ground for BBL; bum bum enlargement. Nollywood should not be a ground for people doing runs. Nollywood should not be where people's dollars are stolen in hotels. All these Nollywood girls it is not a ground for gay or lesbianism.
"It is a ground for creativity. Nollywood is not a ground for learning how to act. Many people come to Nollywood to learn how to act. You are supposed to come to the industry to better and hone your talent. Many girls after hearing Genevieve [Nnaji] is a millionaire, Omatola [Akande] is a billionaire, would go and borrow wigs and come [to the movie industry] deceiving themselves.
"We all have different sectors. Everybody is welcome but the fact is, find out whether you have a calling for acting. That your neighbor says you know how to act, doesn't mean you are an actor. You need some element of education to come to Nollywood.
"It doesn't really matter if you studied medicine and you want to act. But for goodness sake, don't come to it because you are struggling; your business stopped booming. Because most people, once their businesses crumble, they join acting. No na. For you to be a medical doctor, you need to have put in seven years. I put in six years to become a lawyer. So, why do you think you would just come and say you want to act?
"These days, you know what happens? If you're a girl, whether you are fine or not. And you have a jeep [SUV], they [filmmakers] will ask you to become an actress because they want to use your car nonstop in that movie and another movie. They will give you one role to play.
"People are bragging about the industry because some want to sell sex, some want to sell their body, some want to do this and so on. And it's not healthy for the industry. But everyone is welcome. But Instagram Stars are the ones who are giving the industry a bad name. And I don't want anybody to join them because they've a little time and they'll fade out."
---
---
© 2023 Naija News, a division of Polance Media Inc.