Nigerian Newspapers Daily Front Pages Review | Saturday 23rd September, 2023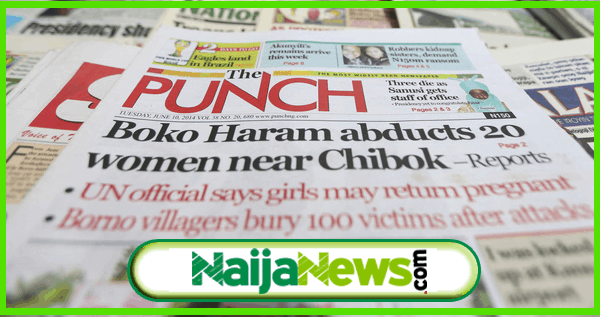 Naija News looks at the top happenings making headlines on the front pages of Nigeria's national newspapers today Saturday 23rd September 2023.
The PUNCH: The legal teams of President Bola Tinubu and the presidential candidate of the Peoples Democratic Party, Atiku Abubakar, will resume a legal battle over the President's Chicago academic records in a United States court on Monday. A US District Judge, Nancy Maldonado, had on Thursday agreed to stay an order directing Chicago State University to make Tinubu's academic document available to Atiku's legal team.
---
ThisDay: Vice President Kashim Shettima yesterday stated that President Bola Tinubu remains committed to safeguarding Nigeria's democracy by conscientiously working for the entrenchment of democratic ideals and values through collaborative partnership with all arms of government.
---
The Nation: The business community warned yesterday that the planned nationwide strike by organised labour over workers' welfare does not bode well for the country and the economy at this particular time. The leadership of the Nigeria Labour Congress (NLC) is scheduled to convene on Tuesday to take a decision on the strike, NLC National President Joe Ajaero told The Nation on the phone yesterday
---
Daily Trust: Parents are devising various ways to keep their children in school as a result of a hike in school fees and transportation costs, findings by Daily Trust Saturday revealed. As most public and private schools reopen for new academic sessions, parents said they were in pain as they struggle to take their wards back to school, in addition to handling other basic necessities of life.
Thank you for reading, that is all for today, see you again tomorrow for a review of Nigerian newspapers.
---
---
© 2023 Naija News, a division of Polance Media Inc.