'Don't Stain Yourself' – People Told Me To Reject Tinubu's Appointment – Baba-Ahmed Reveals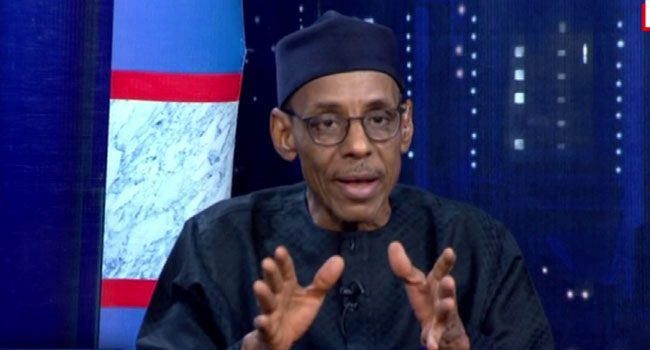 Spokesperson of the Northern Elders Forum (NEF), Hakeem Baba-Ahmed has revealed some of the internal battles he had to fight before accepting the appointment from President Bola Tinubu to serve as a political adviser to Vice President Kashim Shettima.
Naija News recalls Baba-Ahmed, the elder brother of the vice-presidential candidate of the Labour Party (LP), Datti Baba-Ahmed has been appointed as the special adviser on political matters to Vice-President, Kashim Shettima.
Several reactions have trailed the appointment. However, Baba-Ahmed in a column on Vanguard which was published on Wednesday, 20th September, shed more light on the circumstances surrounding the appointment.
According to him, some people warned him not to get involved with the Tinubu administration that has caused so much hardship for Nigerians since its inception in May 2023 while others said he should see it as a call to serve his country.
He explained that some people told him he would be seen to have accepted financial inducement and abandoned his identity as a crusader for the poor and weak.
In his words, "From a handful of elderly Northerners, we worked hard to create a respected Forum (NEF) that today embodies the heterogenous, complex and intensely political North. I have grown from invaluable interactions with elders who are some of the best Nigerians I ever had the privilege to associate with, and I feel confident that nothing will change in my commitments to the values of lifetime service to Nigeria and the North.
"It is to this same Forum that I took the case of the request of His Excellency, Alhaji Kashim Shettima for me to serve as one of his advisers. I had done a lot of consultation before then, and highly respected and knowledgeable opinions were sharply divided. Basically, one side said stay out. This administration has done enough damage in its first few weeks to last it four years, and they do not see the North healing under it. Stay away, it said, and avoid staining yourself.
"Your Forum, for which you are a face and a voice, will be accused of caving in, quite possibly under inducement, and it will leave the North defenceless. Sustain your critical oversight over the quality of governance, it said, and retain your respect. They will say you went after an appointment, abandoning your identity as a crusader of sorts for the poor and weak. They said you will be swallowed by an administration that has an ethnic agenda. They will use and dump you once you provide some cover for the final pillage of the commonwealth and the evaporation of faith in the viability of the Nigerian nation. You will be vilified by political foot soldiers who serve politicians, not the nation.
"The other said look around you and see the state of the country. You have no luxury of choosing between helping to rebuild the nation and sustaining criticism of its state. Your Forum is not an opposition party, and it is not a prison holding back those who want to rediscover its mission as a responsible and constructive builder. If the Tinubu administration appears to have put its put wrong in its early days, it was not the North alone that has been affected."
---
---
© 2023 Naija News, a division of Polance Media Inc.