Candidate Who Scored 37% Of Votes Shouldn't Be Declared President – Fayemi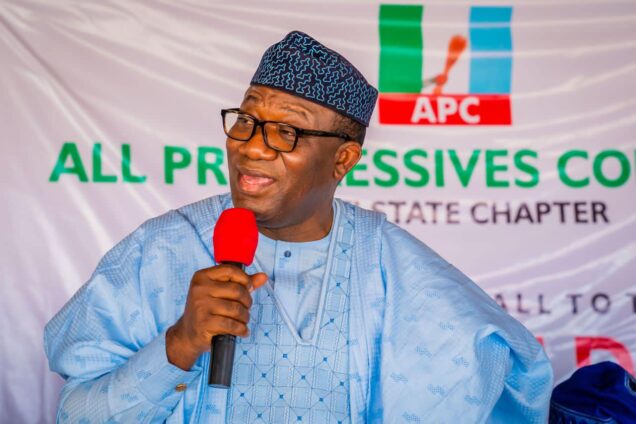 Former Governor of Ekiti State, Kayode Fayemi, has said any presidential candidate who scored 37 percent of the votes in the election should not be declared the winner by the Independent National Electoral Commission (INEC).
Fayemi, who was a former Minister of Solid Minerals, said this at an event marking the 60th birthday of Professor Udenta Udenta in Abuja on Tuesday afternoon.
He stated that Nigeria should reconsider an alternative to its current political system, saying its acrimonious outcomes have rendered it unsustainable, adding that Nigeria's political structure should reflect the pattern of votes across the country.
He said: "What we need is alternative politics. My own notion of alternative politics is that you can't have 37 percent of the vote and take 100 percent of the spoil. It won't work."
Speaking further, Fayemi said temper wouldn't be this elevated were the arrangements for picking a president different.
He added: "We must look at proportional representation so that the party that is said to have won 21 per cent of the votes will have 21 per cent of the government. Adversary politics bring division and enmity."
Naija News reports that Nigeria currently operates a federal constitutional system that allows anyone who scored the most votes from scores of candidates to be president.
The country has no run-off arrangement that eliminates candidates and ultimately picks a winner after a few rounds, in case no one scores above 50 per cent in the first round.
Story continues below advertisement
President Bola Tinubu was declared the winner of the February 25 exercise with only 36.6 per cent of the votes, while his two main rivals, Atiku Abubakar of the Peoples Democratic Party (PDP), and Peter Obi of the Labour Party (LP), scored 29 percent and 25.4 percent, respectively.
---
---
© 2023 Naija News, a division of Polance Media Inc.