'South East Gave Tinubu Meager Votes, Yet Want To Produce Senate President'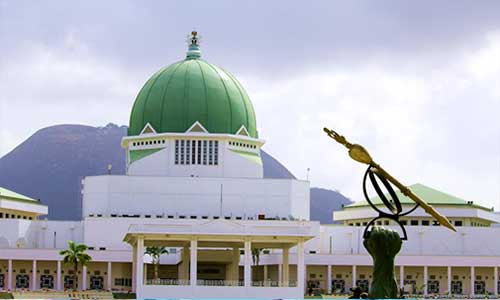 A chieftain of the All Progressives Congress (APC), Kailani Muhammad says the southeast does not have any right to produce the Senate President in the 10th National Assembly.
According to him, the region contributed meagre votes to the victory of the party and its presidential camdidate in the 2023 general election.
To this end, Muhammad who is the National Chairman of Tinubu Support Network and Director-General of Amalgamated APC Support Groups submitted that both Orji Uzor Kalu and Godswill Akpabio should not be in the race for the Senate President because their region didn't produce much votes in the last election.
Kailani reiterated that Senator Abdulaziz Yari secured more votes for Tinubu and should be the next Senate President.
Generally, he called on Igbos to build more bridges across the nation so they can have more political benefits.
In his words, "South East gave us meager votes, yet, it want to produce the next Senate President. Where is it ever done?
"That is why we have been telling our Igbo brothers and sisters to build bridges across the country as Tinubu did; after all, we are brothers and sisters.
"The great Azikiwe of Africa did this when Nigeria was about to break. He went to the North. Awolowo did the same just to ensure a peaceful and progressive Nigeria."
It Took Tinubu 40 Years
Speaking further, Kailani said it took President Bola Tinubu almost forty years to build political connections in the north that made it easy for him to get votes from the region.
"It took Tinubu almost 40 years to build bridges around the North, and they eventually voted for him at the right time. South East did not vote for him. Those few votes from that region are from Nigerians of other extraction living there.
"The Yoruba there did not vote for him either. They went to the church and said it was going to be a religious war, which is not supposed to be.
"We should have it at the back of our mind that at the top, people only know naira and dollar. When those of us at the bottom are fighting, in the night, they are together enjoying themselves," he added.