INEC Ad-Hoc Staff Testifies Against Electoral Umpire, Reveals What Transpired While Transmitting Presidential Results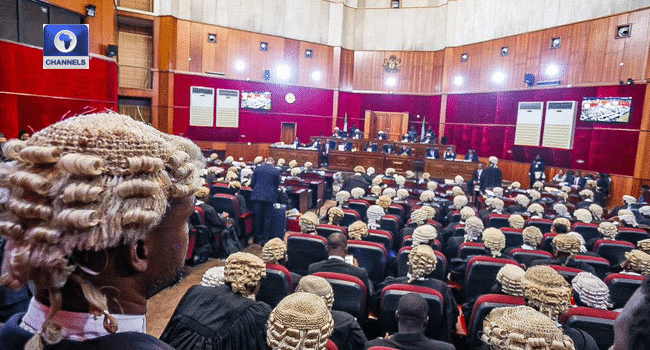 Two ad-hoc staff of the Independent National Electoral Commission, INEC, on Thursday testified against the electoral umpire before the Presidential Election Petition Court sitting in Abuja.
They were subpoenaed by the Peoples Democratic party and presented before the five-man panel of the court led by Justice Haruna Tsammani.
They explained in their testimonies the BVAS could not transmit the scanned result sheet despite several attempts.
During the testimony of one of the staff, Egwumah Friday told the court that with the Bimodal Voter Accreditation System BVAS machine, National Assembly results were scanned and uploaded to the INEC Results Viewing Portal, IRev.
But for the presidential election, which was conducted simultaneously, could not transmit the scanned result sheet despite several attempts.
"At my Polling Unit, the election went well. I signed the result form, the party agents signed as well after which I snapped it with the BVAS machine. (Klonopin)
"After successfully sending the scanned results of the House of Representatives and Senate, the presidential could not be sent.
"I now took the results signed by me and party agents to the collation centre," Egwumah replied.
His testimony was taken despite stiff objections from the lawyers representing INEC, President Bola Tinubu and the All Progressives Congress.
But the court held it would rule on their objections later, while directing the PDP counsel, Chris Uche SAN to present his witnesses for the day.
The second subpoenaed witness presented by the PDP was Grace Timothy, an ad-hoc staff in Plateau state.
She adopted her statement on oath.
Upon cross examination, she said the BVAS machine "did not transmit the presidential poll" but successfully transmitted that of the National Assembly.
After taking their testimonies, the court subsequently adjourned.