Ifa Has Revealed To Us What Would Happen After The Removal Of Fuel Subsidy – Traditional Worshippers Speak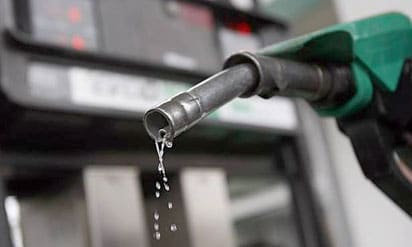 Traditional Religious Worshippers in Osun state have revealed that the Ifa oracle is solidly behind the removal of fuel subsidy.
Speaking on behalf of the association under the aegis of Traditional Religion Worshippers Association (TRAWSO) at a medical outreach organized for its members in Osogbo on Tuesday, the President, Dr Oluseyi Atanda said Ifa supported the decision of President Bola Tinubu but harps on transparency in the process.
He stated that while the decision might be difficult and hard on the masses they must endure so as to enjoy the tremendous benefit that would come with the subsidy removal.
He said, "Ifa supported that the decision to remove subsidy is a good one, but the government must be sincere and do things the proper way so that at the end of the day, you don't act in a way that shows or seems that the people who are enduring the pain feel taken for granted.
"It (Ifa) further revealed that what follows the tough decision of subsidy removal is a tremendous blessing if the people can persevere, hence, we urge the populace to support the decision of President Bola Tinubu and should collectively monitor the actions of public office holders in order to cater for the critical needs of the people."
He also urged traditional religious adherents to take proper care of their health, saying the rampant issues of sudden death is a result of negligence by the people.
"We realize that over the last few months, the issue of sudden death has become a societal problem which affects everyone and could be due to diabetes and high blood pressure.
"We feel that traditionalists should also be aware that there is a need for them to check their blood pressure and know what is happening in their body, hence the reason we decided to organise the medical outreach in celebration of the second year anniversary of the current executive members of the association," he added.