Nigeria Can Service N46 Trillion Debt – Ex-finance Minister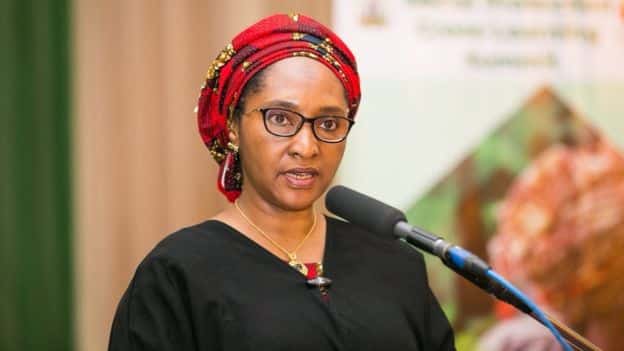 The former Minister of Finance, Budget, and National Planning, Zainab Ahmed, has said the country can service the N46tn public debts it is owing.
Recall that Ahmed had said while speaking at the launch of the World Bank Nigeria Development Update in December 2022 that Nigeria struggled to service its debt.
She had said, "Already, we are struggling with being able to service debt because even though revenue is increasing, the expenditure has been increasing at a much higher rate, so it is a very difficult situation."
Speaking at her valedictory ceremony in Abuja last week, Ahmed said despite revenue challenges, the federal government consistently met its debt service commitments, while post-financing assessments showed an adequate capacity to repay loans.
She said that the past eight years had been eventful and defined by the impact of two recessions due to the 2016 oil price collapse and the 2020 COVID-19 pandemic.
The former finance minister said despite these challenges that faced the country, monetary and fiscal responses were critical to the economy's prompt recovery.
Highlighting what the ministry did in the last eight years, Ahmed said she superintended over the implementation of "far-reaching measures to contain the adverse impact of the pandemic on citizens, as well as to resuscitate the economy."
The government, she said, deployed "various fiscal instruments, such as tax relief measures, to alleviate the burden on businesses and vulnerable households".
She said the incoming finance minister must think innovatively to address the economic challenges he or she will inherit.
Economic diversification, she noted, "Remained a key priority for Nigeria. Consequently, our development plans encompassed initiatives for developing supportive infrastructure and reforms aimed at reducing dependency on oil, alleviating inequality and unemployment, establishing robust and effective institutions, and addressing governance issues."