I Left Last Week's Visit To Buhari­ In Aso Rock Discouraged – Bakare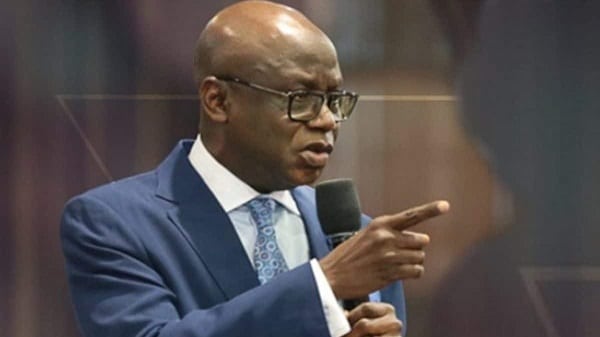 The Serving Overseer of the Citadel Global Community Church, Pastor Tunde Bakare, has said he left Aso Rock discouraged when he visited President Muhammadu Buhari last week.
The cleric, who is an ally of President Buhari, stated this on Saturday during a webinar titled 'Building the New Nigeria: The Role of the Diaspora'.
Bakare explained that the discouragement he felt led to him shunning an invitation by Governor Nasir El-Rufai of Kaduna State to inaugurate a road in Kaduna State.
He said: "They wanted me to come and commission some road in Kaduna with my name written boldly on it. I see the road here, Isa Kaita Road, and they wrote on it (that) it was commissioned by Pastor Tunde Bakare on Friday, May 26, 2023. I wanted to share with you that I didn't go, I wasn't there."
Speaking further, Bakare read out a message he sent to El-Rufai through WhatsApp on Thursday explaining why he would not make it to the programme.
The politician said he truly appreciated the invitation to commission one of the many roads constructed in Kaduna during Elrufai's tenure as governor.
He said El-Rufai responded by asking what has he done to push him even to this state of mind, adding that all members of the All Progressives Congress (APC) are struggling with the heartbreak of Buhari leaving.
Bakare said he was not disappointed at all, stressing that he knows what God has said about him.