Buhari Remains Nigeria's Worst President – Edwin Clark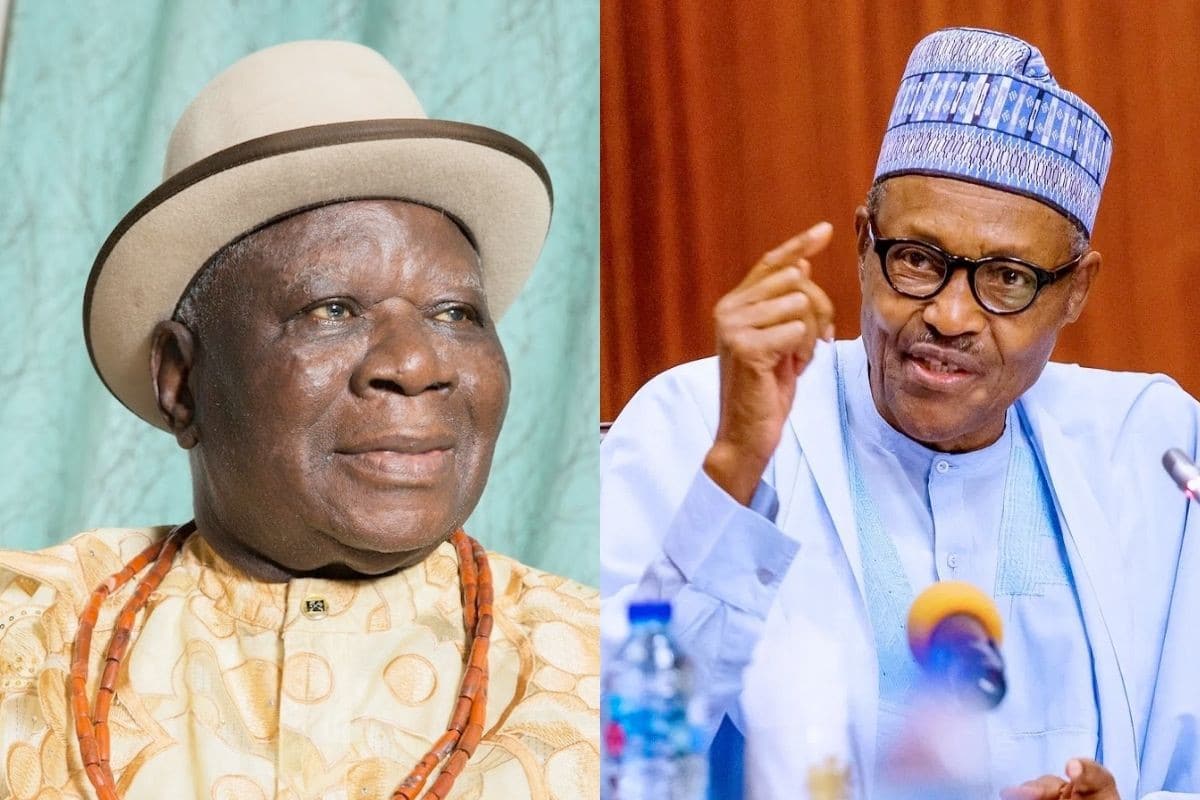 Elder statesman and Ijaw leader, Chief Edwin Clark has said President Muhammadu Buhari remains the worst leader Nigeria has ever had.
Addressing journalists on Sunday at his Asokoro residence in Abuja, Clark stated that President Buhari failed to see the entire country as his constituency, alleging that he favored his tribe and religion.
He also accused Buhari of marginalizing and humiliating the people of the Niger Delta, stressing that the region is really disappointed in the outgoing President.
Clark said that the outgoing President violated his vow that he made to Nigerians during his inauguration in 2015 where he had pledged to be fair to all parts of the country.
He said: "In the past 8 years, President Muhammadu Buhari has demonstrated in most cases that he did not belong to the whole country but to a group; his tribe and religion, which is contrary to what he said in his inaugural speech that he belongs to everybody.
"For instance, he appointed fourteen out of seventeen security Chiefs from one section of the country. So, the declaration that "he belongs to everybody and nobody", was a sham. I make bold to say that the reverse has been the case, "he belongs to some people", but not the entire Nigeria.
"Even in simple matters like extending the good wishes of the government to notable personalities in the country on their birthdays or other landmark attainments, the Muhammadu Buhari administration was selective and biased in who it chooses to recognise or consider worthy of goodwill messages."