'Tinubu's Administration May Face Industrial Crisis' – NLC President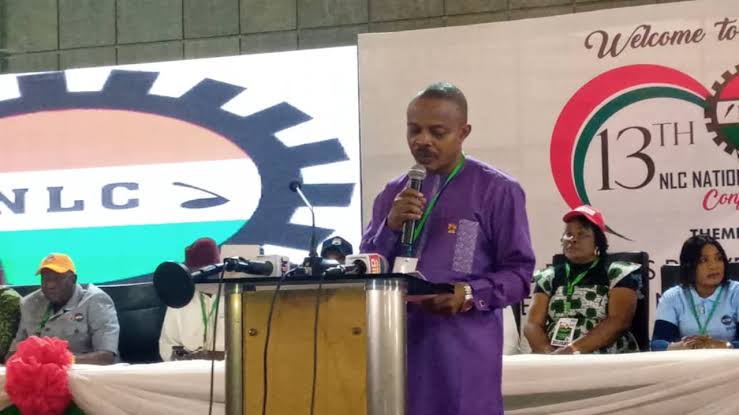 The President of the Nigeria Labour Congress (NLC), Joe Ajaero warned that the incoming government might face a series of labour crises due to unresolved agreements left by the previous administration.
As such, he expressed sympathy for the incoming Bola Tinubu administration, acknowledging the numerous unsettled industrial challenges left unaddressed by the outgoing Buhari government.
In assessing the welfare of Nigerian workers under President Muhammadu Buhari's rule, Ajaero suggested a possible "spillover effect" on the new government.
He acknowledged Buhari's efforts to foster industrial peace and harmony but stated it wasn't sufficient to meet the needs of the workforce.
His comments were made during an appearance on the Channels TV programme, Politics Today.
Ajaero raised concerns about impending industrial disputes stemming from unfulfilled agreements with professionals in academia, healthcare, and the power sector.
He noted, "The Buhari administration tried its best in ensuring there is industrial peace and harmony, but it was not enough as most of the industrial disputes the government treated are unfinished. A lot of industrial crisis seems to be looming."
When queried about potential solutions to preempt strike actions, Ajaero highlighted the need for capable technocrats to manage various sectors.
He emphasized that honouring agreements is the key to resolving many of today's disputes.
"The best way to go is to sit down and study the situation. They will be able to handle the issues one after the other and it will do them a lot of good if they bring in proper technocrats to handle that sector," he stated.
Ajaero insisted that trade unions and their leaders are reasonable, and if the new government listens and employs the right individuals to handle these issues, resolutions can be found.
He ended by underscoring that honouring agreements, even those made five or ten years ago, is paramount to resolving the crisis.