Promotion/Recruitment Scandal Rocks NCC As Pantami, Danbatta Fingered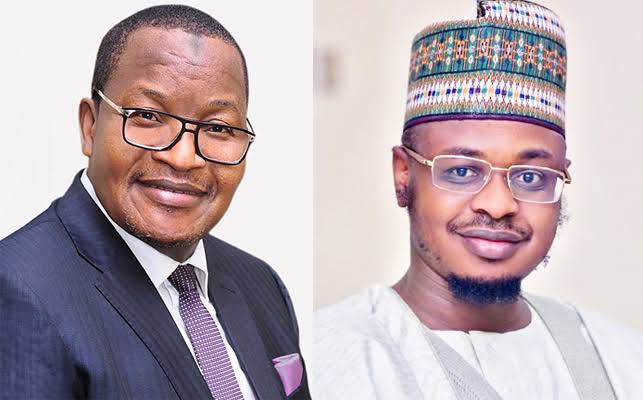 A promotion and secret recruitment scandal is reportedly currently rocking the Nigerian Communications Commission (NCC) as top individuals have been accused of favouring their allies and cronies in the process.
Those accused of allegedly carrying out the illegal recruitment and promotion are the board of the agency, it's Executive Vice-Chairman, Prof Umar Danbatta, and the Minister of Communications and Digital Economy, Isa Pantami.
Sources revealed that the NCC boss, Danbatta, is facing several allegations of favoritism and peddling of scores.
Other top sources revealed to SaharaReporters that a couple of weeks ago, Danbatta and Pantami recruited children of influential politicians, including that of the Gombe State governor.
A source said: "They did this secret recruitment, which is all in an effort for Pantami to gain favours so that the governor can lobby Tinubu to retain him."
Another source also claimed that the NCC CEO allegedly helped one of his "girls," Helen, with the assistance of another board member from his state, to secure promotion for the woman to the post of director.
This was despite her coming second position in the interviewing process, even though other candidates had higher scores during the interview process.
The source also alleged that the board member boasted about his influence with Pantami and that they both supported the promotion appointment.
Following the allegation, calls have reportedly heightened for the release of the interview scores and a review of the promotion decision.
"Some are also questioning whether Pantami is not involved in the alleged scandal and other illegal recruitment practices. Such behaviours raise critical questions about the ethical conduct of Danbatta with respect to transparency in the recruitment and promotion of personnel," the source told the publication.
Another source added: "In the following days, we will release more on contracts, his son, and the result."