Buhari's Gov't Speaks On Defaulting Debt Repayment To China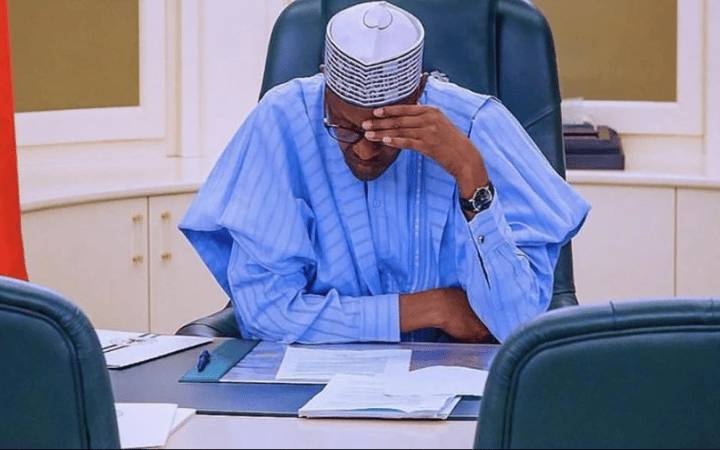 The Federal Government has refuted reports that it defaulted on debt repayment to China.
Naija News understands that China is a major lender to Nigeria and most African countries. However, reports are that President Muhamamdu Buhari's government has defaulted in repaying about N41.31 billion to China.
In a statement made available to the public on Wednesday, the Director General of the Debt Management Office, Patience Oniha, stated that there is no loan obligation to China, which had accumulated to N110.31 billion in two years.
She stated that as of 2021, Chinese loans to Nigeria stood at $3.59 billion, constituting only 9.4 per cent of Nigeria's total foreign debt stock of $37.9 billion.
Oniha maintained that they are all concessional loans, and there is no need to worry about them.
"The public is assured that Nigeria is fully committed to honouring its debt obligations and has not defaulted on any debt service obligations. The media report should therefore be disregarded," the DMO stated.
The sum of N1.535 trillion has been approved by President Muhammadu Buhari-led government for constructing and rehabilitating eleven roads across the country.
Naija News gathered that the Federal Executive Council approved the Nigerian National Petroleum Company Limited (NNPCL) Tax Credit Scheme.
President Buhari's administration decided to construct and rehabilitate some roads forty days before the end of their administration.
The Minister of Works and Housing, Babatunde Fashola, noted that the money would be spent on some major roads in Nigeria, totalling over 700km.
Fashola said the roads, which would soon be completed, would link 11 states.
He listed the benefiting states to include Edo, Delta, Kano, Kaduna, Borno and Adamawa among others.
Fashola said, "The Council approved the construction and rehabilitation of 11 roads totalling 737.242 kilometres in the sum of N1, 535, 154, 247, 234.48 under phase II of the NNPC tax credit scheme.
"Recall that in January this year, the council approved a memo for the NNPC to invest N1.9 trillion on our roads. That amount was then about 44 roads that had been awarded and the balance of those roads that had to go through procurement between then and now are the 11 that have now been approved by the council."