'Adamawa REC Allegedly Collected N2 Billion To Rig Gov Election For Binani' – DSS Official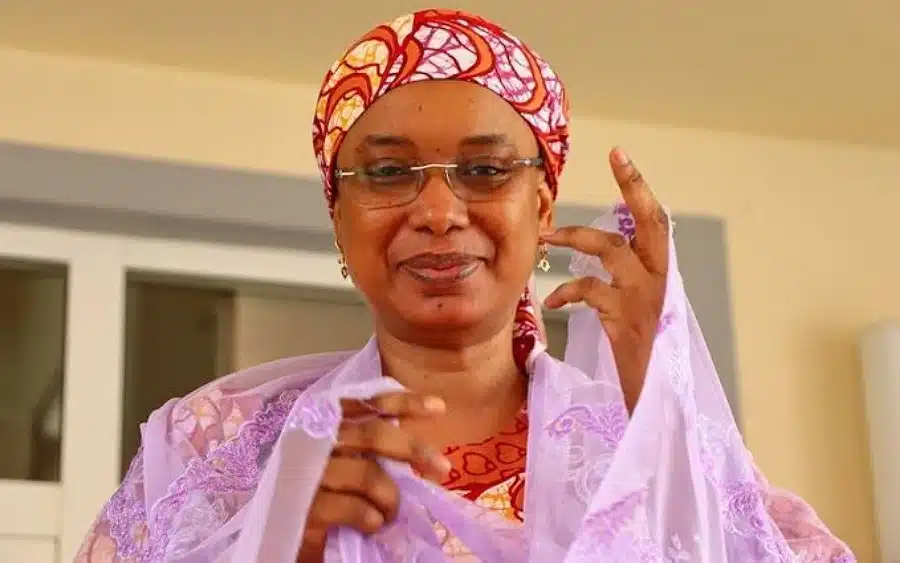 There is an allegation that the Resident Electoral Commissioner (REC) of the Independent National Electoral Commission (INEC) in Adamawa State, Hudu Yunusa was bribed to declare the candidate of the All Progressives Congress (APC), Aisha Binani as the winner of the governorship election in the state.
According to SaharaReporters, an officer of the Department of State Services (DSS) alleged that Yunusa was paid N2 billion.
Recall that the REC on Sunday declared Binani the winner without completing of the collation of results from the supplementary election.
INEC, however, nullified the declaration of the REC and summoned him to report to the headquarters of the electoral body.
The platform claimed that the DSS official alleged in a video that the REC collected N2 billion to declare Binani as the winner.
The DSS official denied being an accomplice in the fraud, adding that he led a team to arrest the REC.
The official identified as Isa said, "I told you while we were in the car that the REC collected money running into billions of naira to rig the election. I don't know the exact amount but let's put it at N2 billion."
When asked what he was doing around the REC's place he said, "I swear to God I didn't collude with him in the bribery; I was detailed with my team to arrest him instead."