Flood Submerge Houses, Roads In Abia After Three-Hour Downpour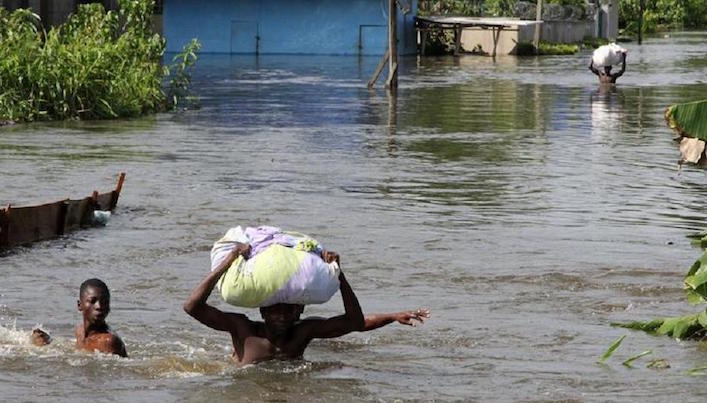 Following a heavy downpour that lasted for about three hours on Saturday, many houses were submerged in Aba, Abia State, restricting human and vehicular movement.
It was gathered that the flood completely took over most of the roads in the commercial city as a result of the heavy rain which overflowed the water channels.
Speaking to Vanguard, an eyewitness stated that the flood "took over people's houses at 142, 144, 146 Port Harcourt Road."
The source said, "All buildings at Ubani Street, Umuoji Street, some buildings at George's Street, and other adjoining streets off Port Harcourt Road were badly affected."
While describing the situation as disastrous, the eyewitness slammed the state government for failing to fix Port Harcourt Road Aba despite the World Bank largesse it received for infrastructural development in Enyimba City.
"It is unfortunate that it is the same Port Harcourt Road that the present Governor collected N27.4 billion to construct but failed woefully to do the needful which is why the floods have taken over people's homes.
"As it stands, a lot of people have been rendered homeless as a result of the rains that fell today (Saturday)," the source.
Mrs. Gloria, one of the affected residents, called for assistance from relevant authorities as she lamented that her family had no place to sleep or stay at the moment.