President Buhari Inaugurates Oil Exploration In Nasarawa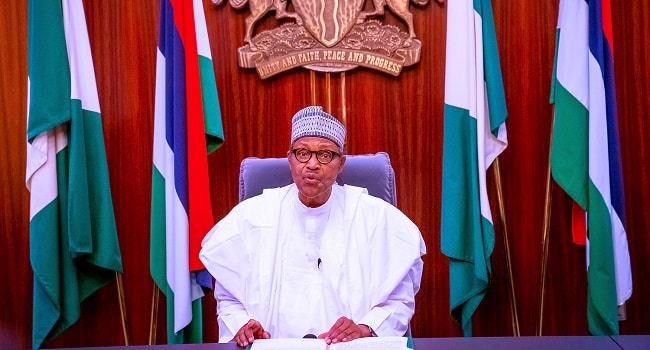 President Muhammadu Buhari has inaugurated the first oil drilling of the Ebenyi-A Exploration Well in the Middle Benue Trough in the Obi Local Government Area of Nasarawa State.
Governor Abdullahi Sule of Nasarawa State, and Group CEO, of Nigerian National Petroleum Company Ltd. (NNPCL), Mallam Mele Kyari, among others performed the virtual spud-in ceremony of the Well on Tuesday on behalf of President Buhari.
In his message to the NNPCL and its partners, President Buhari urged the organizations in charge of the exploration activities to take due care of the environment while engaging in the activities to prevent any negative effects.
The president said the commencement of oil exploration in the Middle Benue Trough is in line with the ongoing campaigns for the exploration of crude oil and gas in Chad Basin, Dahomey Basin, Anambra Platform, the Calabar Embankment, Sokoto Basin, Bida Basin, Benue Trough as well as the Ultra-Deepwater Niger Delta.
President Buhari's message reads, "Today's occasion marks the official commencement of exploration drilling activities in the Middle Benue Trough.
"This is consistent with the commercial discoveries of hydrocarbons in the Kolmani Area of the Upper Benue Trough.
"I am pleased to note that activities are currently ongoing to develop the Kolmani petroleum discoveries to commercial production to add to the nation's considerable hydrocarbon assets.
"I am encouraged by the enormous work done by NNPC Limited to exploit the prospects in the Middle Benue Trough, leading to the event of today."