Modric Speaks On Leaving Real Madrid To Join Ronaldo At Al-Nassr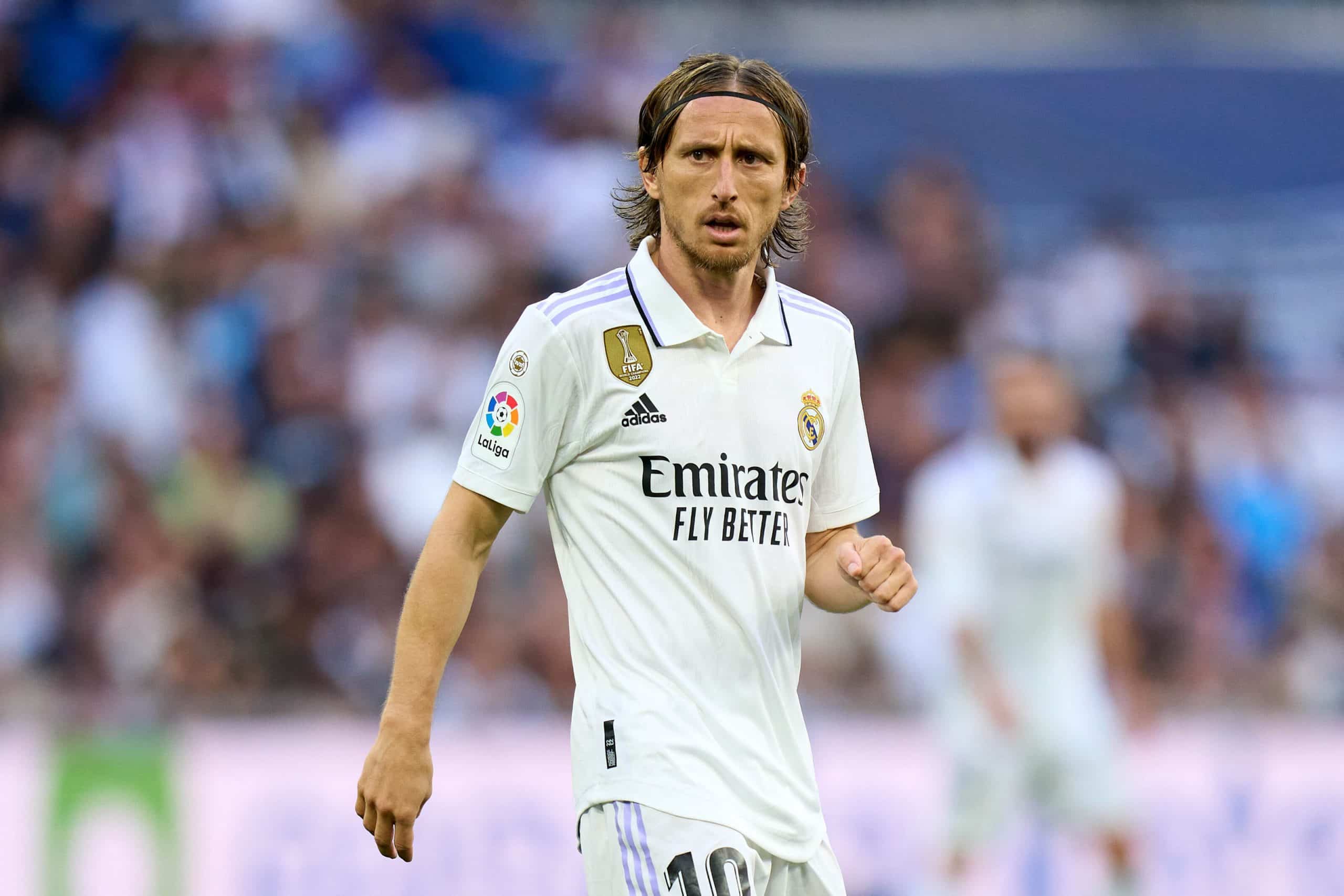 One of Real Madrid's top midfielders, Luka Modric, has revealed he would love to remain with the Los Blancos for the remainder of his playing career.
Modric made the clarification in reaction to rumours of him allegedly wanting to join his former teammate, Cristiano Ronaldo at the Saudi Arabian club, Al-Nassr.
Naija News understands that Modric has been linked with a lucrative move to the Saudi Arabian club amid suggestions that he could reunite with Ronaldo.
However, the Croatian professional football has dismissed the speculations, stressing that he desires to remain at Real Madrid.
"My wish is known, to stay at Real Madrid.
"I believe and hope it will happen. The rest are only assumptions and rumours. I repeat for the 100th time, I hope and believe I will stay at Real Madrid," Modric told journalists during a recent interview.
It could be recalled that Modric joined Real Madrid from Premier League side Tottenham Hotspur back in 2012.
Meanwhile, Everton attacking midfielder, Alex Iwobi, has claimed that the Super Eagles are prepared to redeem themselves against Guinea Bissau on Monday, March 27.
Naija News reported that the Super Eagles of Nigeria lost 0-1 to Guinea Bissau in an Africa Cup of Nations (AFCON) qualifying match at MKO Abiola national stadium in Abuja on Friday.
After the game, Alex Iwobi who played the entire 90 minutes of the game admitted that he and his teammates had numerous scoring chances that they didn't take advantage of.
He however added that the Super Eagles will easily beat their opponents in the next game.
"We tried to play as a team and created so many chances in the game. I think Guinea Bissau probably had only about three opportunities if you check the stats," he said.
Iwobi added: "So, it is one of those games we want to term as 'bad luck'. We created so many chances, it just wasn't for us today (Friday).
"I am sure if we play them again, luck will definitely be on our side and we will beat them convincingly".
While stressing that he and his teammates would redeem themselves in Guinea Bissau, the Super Eagles attacking midfielder urged the fans of the team to keep supporting Nigeria.
"First and foremost, as players and the technical crew, we have to react, look at the game and analyze where we need to improve", he said.
"So, the only thing I want to say to our teeming fans is that they should stick by us and support the team as we are ready to give 100 per cent and fight for not just ourselves but the nation.
"Every time we come here to represent the country we fight for so many people and count ourselves privileged and honoured to wear the national colours.
"We assure you all that in our next game, we are going to do our best to make sure we get it right and make our nation proud," the Nigerian footballer said.
Naija News reports that the return leg of the AFCON qualifiers between the Super Eagles of Nigeria and the Wild Dogs of Guinea Bissau will take place at the Estádio 24 de Setembro in Bissau on March 27. The kickoff time is 5 PM.
Guinea Bissau is currently topping Group A of the qualification series with 7 points, a point above second-placed Nigeria. Hence, the winner of the Monday clash will take over the top spot.