Mesut Ozil Retires From Professional Football After Struggling In Turkey
Former German international, Mesut Ozil has formally retired from football after a series of back and forth with several clubs in Europe, especially in Turkey.
Mesut Ozil announced his retirement from professional footballer on March 22, 2023, seven months to his 35th birthday, after making just four appearances in the 2022-2023 Süper Lig season at Turkish side Basaksehir.
Naija News recalls that Ozil started his professional football career in Germany with FC Schalke 04 in 2006 after gaining promotion from the club's senior team.
From there, he moved to Werder Bremen for €5 million in 2008 before he joined Real Madrid on August 17, 2010, for a transfer fee worth €18 million.
At Real Madrid, Mesut Ozil blossomed into one of the best-attacking midfielders in the world as he played 159 times, scored 27 goals, and provided 81 assists in all competitions for the Spanish side.
Ozil won La Liga and a couple of other trophies before he decided to leave the Spanish club for Arsenal on September 2, 2013, for a transfer fee worth €47 million.
Before things turned sow between him and coach Mikel Arteta which led to his exit in January 2021, the German midfield maestro played 254 times, provided 79 assists, and scored 44 goals.
He joined Fenerbahce on January 25, 2021, and things didn't work out well for him there which forced him to join Basaksehir on July 14, 2022.
Just as at Arsenal and Fenerbahce, Ozil couldn't get along with the management of Basaksehir which inspired him to retire from football on March 22, 2022.
Note that Mesut Ozil who won the 2014 FIFA World Cup with Germany and finish third in the 2010 edition of the tournament, made his international debut on February 11, 2009.
After playing 92 times for the country and scoring 23 goals, he unceremoniously announced his retirement from international football after Germany had a disastrous 2018 World Cup outing in Russia.
Mesut Ozil's retirement message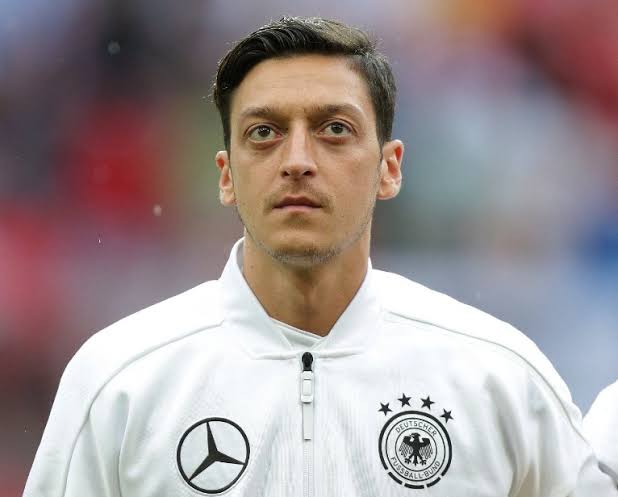 To announce his retirement from professional football on March 22, 2023, Mesut Ozil wrote, "After thoughtful consideration, I'm announcing my immediate retirement from professional football.
"I've had the privilege to be a professional football player for almost 17 years now and I feel incredibly thankful for the opportunity. But in recent weeks and months, having also suffered some injuries, it's become more and more clear that it's time to leave the big stage of football.
"It has been an amazing journey filled with unforgettable moments and emotions. I want to thank my clubs – Schalke 04, Werder Bremen, Real Madrid, Arsenal FC, Fenerbache, Basaksehir and the coaches who supported me, plus team-mates who have become friends.
"Special thanks must go to my family members and my closest friends. They have been a part of my journey from day one and have given me so much love and support, through the good and the bad.
"Thank you to all my fans who have shown me so much love no matter the circumstances and no matter which club I was representing. Now I'm looking forward to everything that is in front of me with my beautiful wife, Amine, and my two beautiful daughters, Eda and Ela – but you can be sure that you will hear from me from time to time on my social media channels wink emoji.
"See you soon, Mesut!"