Principal Sends Student Out Of School Over Peter Obi Posters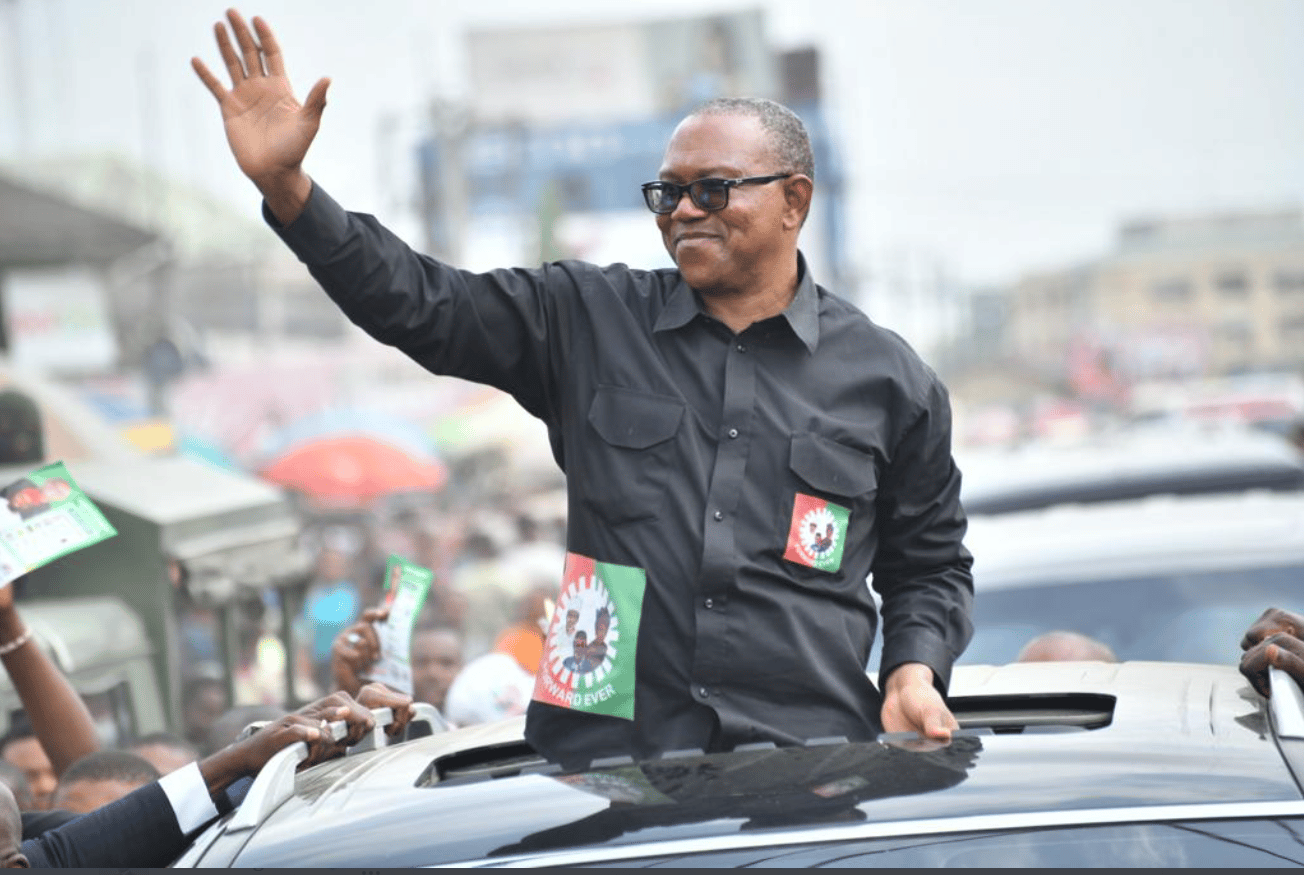 A Junior Secondary School Student of Odomola Secondary School, Marvellous Barinaadaa has reportedly been sent out of school by the principal for wrapping her books with the poster of the Labour Party (LP) presidential candidate, Peter Obi.
The student's mother had taken to Instagram to lament over the situation and urged Nigerians to intervene as the girl is only 10-years-old.
She explained that her daughter was sent out of the school without notification to the parts
The message had read in part, "This is to inform you all, that my daughter, Marvelous Barinaadaa, was exited from Odomola Secondary School today 14th March 2023, by the principal, just because my daughter used Peter Obi's poster paper to wrap her notebook for school.
"And this girl is just ten years old.
"She didn't know anything about politics, but she was sent away from school without informing the parents because they say we support Peter Obi and Labour Party.
"Please, is this act by the principal good? See what the school principal wrote in that letter. And after we will say we are one Nigeria."
She also alleged that the family had suffered a lot because of their perceived support for Obi.
False Accusation
However, the President of Odomola Secondary School Old Students Association, OSSOSA, Epe, Apagun Saka Shola stated that the story from the JSS2 student's mother was false, adding that the student was sent home for distributing Peter Obi poster in class.
Shola explained that the principal was trying to curtail the nuisance caused by the student in distributing the posters hence the reason for sending her home.
He noted that the student was not suspended or expelled
His words: "I have been able to reach the principal. The issue circulating is far from the truth.
"There is a directive to stop all forms of campaign in the classroom. As some political parties use the students to campaign in class.
"The principal did not expel or suspend the student. She sent her home for causing havoc and disturbance in the class during recess by chatting and sharing LP posters to her mates.
"Again, the Permanent Secretary, Ministry of Education is on the issue."