Report Says Lagos Is 133rd Most Polluted City In The World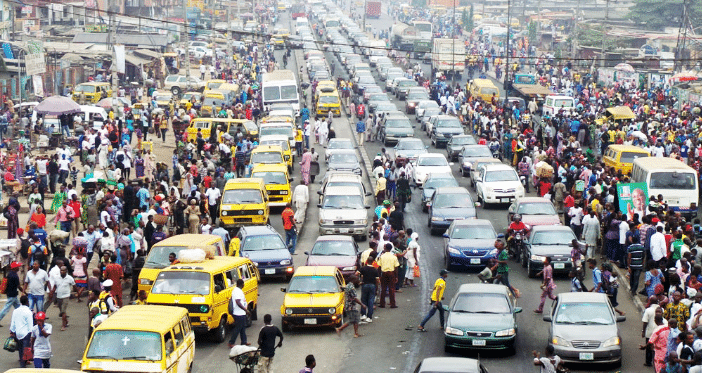 An IQAir report claimed that Lagos State is ranked 133 among the most polluted cities in the world based on historical data from 2017 to 2022.
In IQAir's 2022 World Air Quality Report on most polluted city rankings, which are based on annual average PM2.5 concentration (g/m3), Lagos is said to be experiencing some rather poor quality air with a US AQI figure of 160, which classified it as "unhealthy" according to recommended figures from the World Health Organization.
According to the air quality index, Lagos's PM2.5 pollutant concentration is 73.2 g/m3, and the metropolitan area's population is expected to surpass 21 million as of 2018.
Residential energy use and industry are the two biggest causes of air pollution in Lagos, Nigeria, according to IQAir.
Industrial emissions are Lagos's second-largest source of air pollution. Industrial and commercial areas like Apapa, Idumota, Ikeja, and Odogunyan have significant pollution levels due to the concentrations of cement, chemicals, furniture, oil refineries, and steel processing enterprises.
The survey also revealed that half of Lagos' total energy needs are satisfied by generators, which is another cause of air pollution. The wasteful combustion of the gasoline and oil used to power the generators contributes to air pollution and poses major health hazards.
"With a level such as this," the report says, "it is recommended that a good quality mask is worn when going outside. Doors and windows should be kept closed to prevent the ingress of polluted air into the home. All types of outdoor exercise should be abandoned until air quality improves.
"Every day, 227 vehicles clog each kilometer of road. Most of these vehicles are over 15 years old and are not equipped with the latest emission technologies. The fuel they use has a very high sulphur content which is 200 times higher than U.S. standards for diesel.
"In Odogunyan, a PM2.5 concentration of 1,770 µg/m³ was recorded in 24 hours.
"The use of energy such as charcoal, wood, and kerosene in cooking, makes the problem difficult in rural areas due to limited infrastructure and access to clean energy."
On the pollution level in Lagos, the report added, "According to a report, Nigeria is the 10th most polluted country in Africa, with an air pollution rate of 44.8 percent, followed by Uganda and Ethiopia.
"Any type of air pollution is detrimental to health, but the worst type of pollutant is the microscopic PM2.5 particles which can easily penetrate the lungs, due to their small size. This study found the levels in Lagos were over 7 times the target figure suggested by the World Health Organisation".