NBS Says Nigeria's GDP Grew By 3.52% In 4th Quarter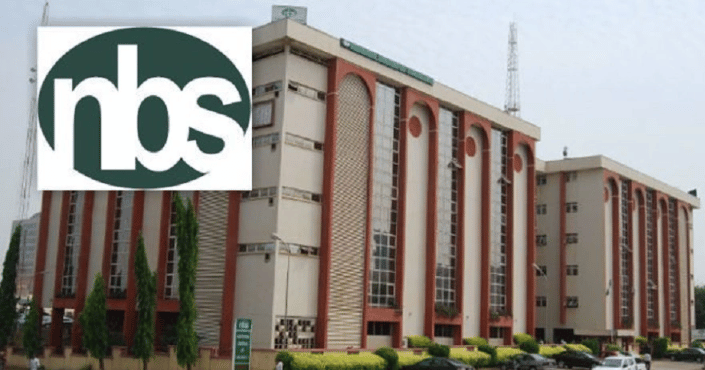 Nigeria's Gross Domestic Product (GDP) rose 3.52 percent in the fourth quarter of 2022, according to the National Bureau of Statistics (NBS).
The NBS made this claim in the Nigerian GDP Report for Q4 2022, which was made public on Friday in Abuja.
According to the study, the Q4 rise followed rises of 2.25 percent in the third quarter of 2022 and 3.98 percent in the fourth quarter of 2021.
The study claimed that the services sector, which witnessed a growth of 5.69% and contributed 56.27% to the overall GDP, was the main driver of the GDP increase in the fourth quarter of 2022.
Although the agriculture sector grew by 2.05 percent in the fourth quarter, the terrible floods that hit the entire country had a significant negative impact on the industry's performance, according to the report.
This "accounted for less increase" when compared to the fourth quarter of 2021, which had a growth of 3.58 percent.
Between Q3 2022 and Q4 2021, the Industrial sector experienced -0.94% growth and contributed less to the overall GDP, indicating that the industry is still experiencing issues.
Overall, NBS indicated that 2022's annual GDP growth rate was 3.10 percent, which was lower than the 3.40 percent reported for 2021.
As a result, while the services sector's performance increased in 2022, agriculture and industry's performance decreased when compared to 2021.
In nominal terms, the total GDP in Q4 2022 was N56, 757,889.95 million, according to the data.
This result is superior to the fourth quarter of 2021, which had a total GDP of N49,276,018.23 million, or a nominal increase of 15.18% over the previous year.
Crude oil production averaged 1.34 million barrels per day in the fourth quarter of 2022.
The NBS reports that the oil industry generated 4.34 percent of the total real GDP in Q4 2022.
This, per the study, was a decrease from the figures witnessed in Q4 2021 and Q3 2022, when it contributed, respectively, 5.19% and 5.66%.
The analysis predicts that in 2022, oil would account for 5.67% of global GDP yearly.
According to the NBS, the non-oil industry experienced real growth of 4.44 percent during the reference quarter (Q4 2022).
The majority of the growth in the non-oil sector in Q4 2022 was due to operations related to trade, agriculture (Production of Crops), and information and communication (telecommunication).
Finance and insurance (financial institutions), manufacturing (food, beverage, and tobacco), real estate, and construction are further sectors that contribute to positive GDP growth.
The non-oil sector generated 95.66% of the country's GDP in real terms during the fourth quarter of 2022.
This proportion was higher than the 94.81 percent recorded in Q4 2021 and the 94.34 percent reported in Q3 2022.