Naira Swap Policy: Security Agencies May Prosecute El-Rufai, Others – Malami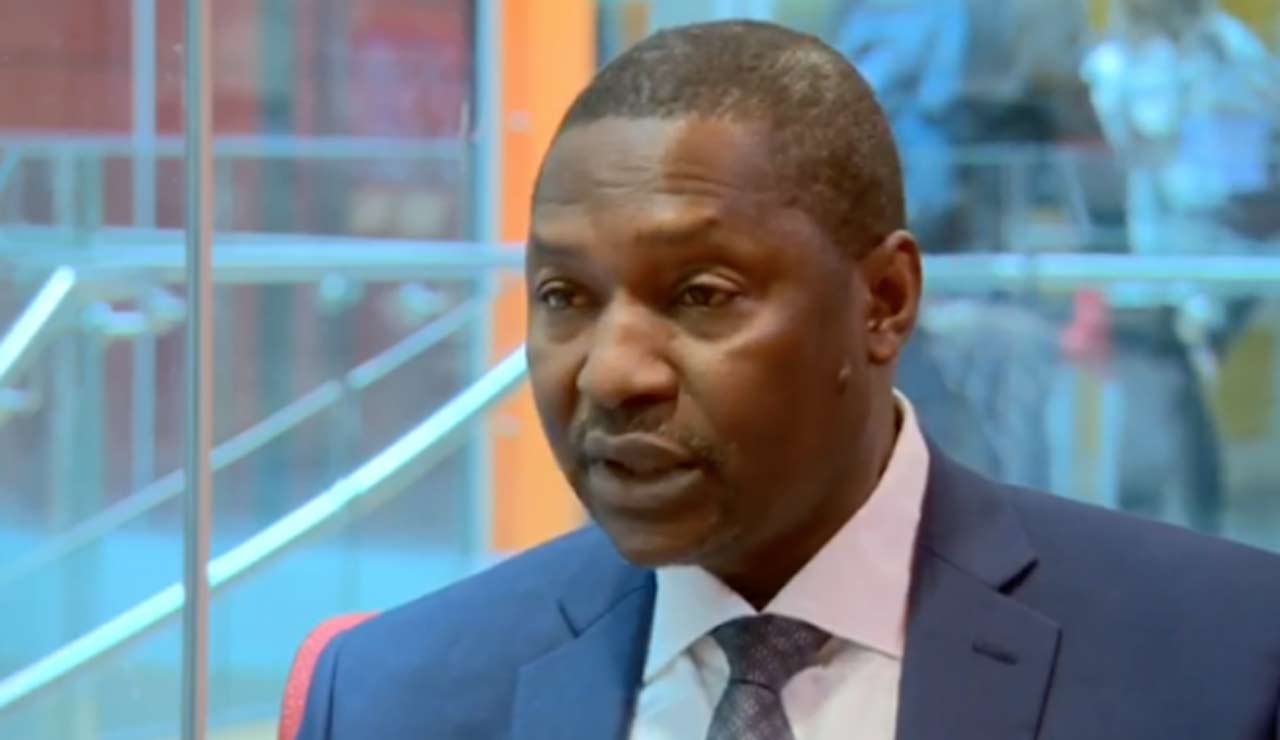 The federal government says security agents may prosecute some Governors for making inciting statements to the public over the naira swap/naira redesign policy introduced by the Central Bank of Nigeria (CBN).
The Attorney General of the Federation and Minister of Justice, Abubakar Malami who stated this on Thursday however added that the decision on what to do lies strictly with the security agencies.
He made the submission at a news briefing at the State House, Abuja.
The AGF made it known that security agencies are already investigating some state governors and individuals for alleged treasonable utterances over the currency swap and their fates would be determined by the security agencies involved.
He said it is up to the security agencies to determine if further action would be necessary after concluding their investigations.
Naija News recalls some Governors including Nasir El-Rufai of Kaduna State have openly gone against the federal government directive on the old naira notes and told residents of their states to continue spending the old N500 and N1,000 notes as legal tenders.
Buhari Complied With Supreme Court Order
Also at the briefing, the Attorney General spoke on President Muhammadu Buhari's directive on naira redesign.
Malami noted that President Buhari did not breach the Supreme Court's injunction as regards the Naira redesign and currency swap policy of the Central Bank of Nigeria (CBN).
A seven-member panel of the Supreme Court had ordered the suspension of the naira swap deadlines and directed the continued use of the old notes, following a request by three state governors.
However, in a national broadcast, the president declared only the old 200 notes as legal tender, maintaining that the old 500 and 1000 notes had ceased to be valid.
The development saw some All Progressives Congress (APC) governors drag President Buhari and CBN before the apex court.
The governors, in Suit No SC/CV/162/2023, filed on Friday by their counsel, A.J. Owonikoko (SAN), want the apex court to declare the President's directives in his broadcast as unconstitutional.
The plaintiffs in the suit are the Attorneys General (AGs) of Kaduna, Kogi, Zamfara, Ondo, Ekiti, Katsina, Ogun, Cross River, Sokoto, and Lagos states while the defendants are the Attorney General of the Federation, Abubakar Malami (SAN), as well as the AGs of Bayelsa and Edo states.
But the minister during the 67th ministerial press briefing at the state house stated that as far as the rule of law is concerned, there are many options available.
Reacting to questions on the allegations of breach of Supreme Court order by the President and his administration, Malami said Buhari is not guilty.