Declare Number Of PVCs Collected Nationwide, Fashola Tells INEC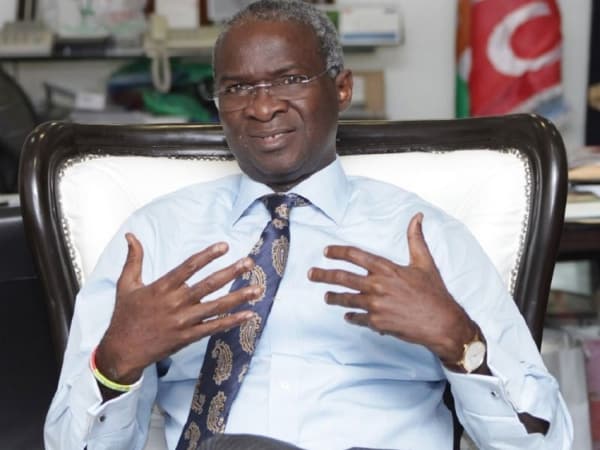 A chieftain of the All Progressives Congress (APC), Babatunde Fashola, has asked the Independent National Electoral Commission (INEC) to disclose the number of Permanent Voter Cards (PVCs) that have been collected nationwide.
Naija News reports that Fashola called on the electoral body to give a breakdown of PVCs collected by registrants in each State and Local Government Area of the country.
The Director of Election Planning and Monitoring of the APC Presidential Campaign Council (APC PCC) stated this at a press conference on Tuesday in Abuja.
Fashola stated that the disclosure of the number of PVCs collected nationwide will help INEC to reinforce the credibility of the forthcoming elections and results.
According to the Minister of Works and Housing, the ruling party is prepared for the election and has trained polling agents who will be deployed across the polling units in the country.
He said, "We are prepared. We have trained agents. We are in the home stretch of the election and we think it is important now that INEC, the regulator, let us, all the parties and the nation, know how many people actually collected Permanent Voter Cards (PVCs).
"I think it is very important for the credibility of the results and the credibility of the elections. We have been acquainted with how many people were registered, but we don't have the number of how many people who collected PVCs and that is very important to ask.
"And I think I speak the minds of all the parties; how many people collected PVCs, the breakdown of the PVCs collection per state and per local government, and to every unit of electoral activity that INEC can provide that information.
"We think it is a very important piece of information that will help INEC reinforce the credibility of the exercise that it is undertaking. Other than that, we are busy doing what we do best – preparing, planning."