Navy Pledges Support For INEC Ahead Of 2023 Elections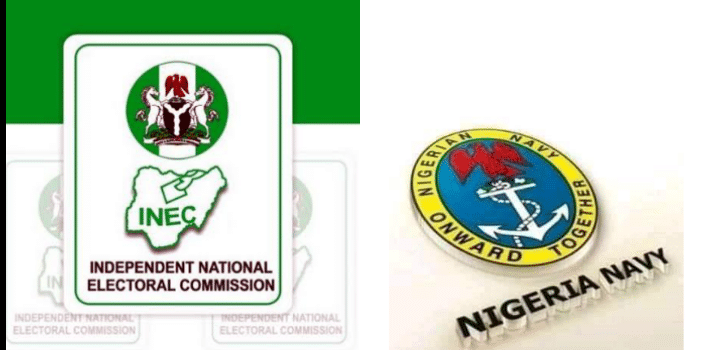 The Nigerian Navy has pledged to help the Independent National Electoral Commission (INEC) ensure that elections are held peacefully throughout the nation beginning on Saturday.
The Navy claims that it is prepared to provide safety for all Nigerians before, during, and after the elections to make sure that no one was prevented from casting his/her vote. It also promised to go with election materials via the Niger Delta's creeks.
The Executive Officer of Nigerian Naval Ships (NNS), Pathfinder, Captain Stanley Umeh, announced this during the first quarter Route March exercise in Port Harcourt, Rivers State, over the weekend.
According to Ume, the drill is both a show of force before this weekend's general elections and a protest against pipeline destruction and oil theft across the nation, especially in the Niger Delta.
Ume explained: "Route march is a sign of readiness for us. Route March is a routine exercise in the military. This is the first quarter route March for 2023 and it's done across all Naval formations across the country.
"Route march is a way of enforcing confidence in the general public that members of the Nigerian Navy and the Armed Forces at large, are always ready to be out there in the discharge of our constitutional responsibility to safeguard lives and property.
"We're not contending with anybody, but the show of force is in the direction of protecting the general populace from vandals, and miscreants, and building confidence in the populace that they are safe.
"It's also part of the Chief of Naval Staff, Vice Admiral Awwal Gambo's strategic imperatives that the Nigerian Navy supports INEC in every way possible in reaching out to the creeks and ensure election materials get to the coastal communities safely and that elections are conducted there without rancor."