Soyinka Speaks On Endorsing Tinubu, Denies Calling Obasanjo A Liar, Atiku Corrupt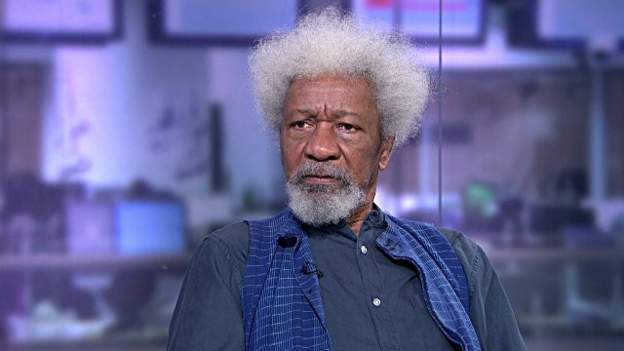 Nobel laureate, Professor Wole Soyinka has denied calling former President Olusegun Obasanjo a liar or labelling former Vice President Atiku Abubakar a corrupt man.
Soyinka also debunked the trending rumour that he has endorsed the All Progressives Congress (APC) presidential candidate, Bola Tinubu for the 2023 election.
The denial was contained in a statement on Sunday in which Soyinka denied any responsibility or involvement in the viral social media statement.
Naija News gathered that the social media post attributed to Soyinka read in part, "Quote me anywhere, Nigerians don't need the likes of Atiku and Obasanjo to lead them again. We have tasted the two: Atiku is corrupt and Obasanjo is a liar. Both of them are greedy and self-centered.
"Anybody, any cabal, any Viju milk activist, attempting to humiliate Asiwaju Bola Ahmed Tinubu must have me to contend with. An average PDP man is angry with Asiwaju because he brought them to their knees."
However, Soyinka in a counter statement made available to Naija News on Sunday categorically said he never made the comments at any time, blaming it on the activities of fake news peddlers who are out to gain selfish political advantage.
The denial reads: "Professor Soyinka did NOT at any time or on any occasion issue such a statement. It is simply the work of peddlers of fake news and falsehood, who profit from misinformation to gain political advantages," the playwright said.
"The media and members of the public are advised to ignore the message or any other political message that addresses or targets any political party or political actor."