Former Presidential Aide Prevented From Meeting Tinubu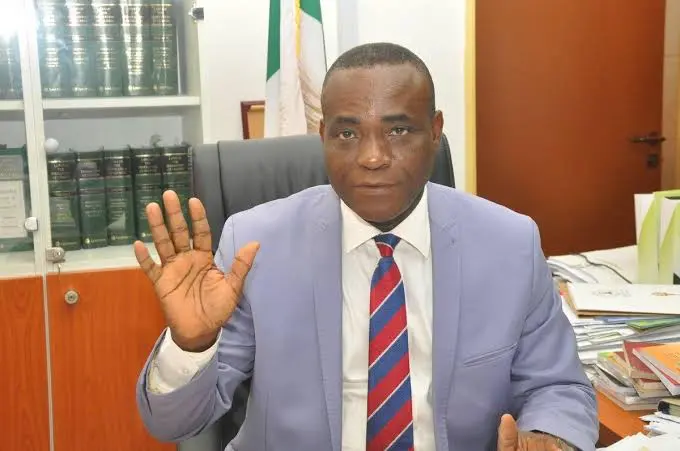 A former adviser to President Muhammadu Buhari, Ita Enang on Thursday was prevented by security officials from meeting the presidential candidate of the All Progressives Congress (APC), Bola Tinubu.
Naija News learnt that the incident happened when Tinubu visited Akwa Ibom State for his campaign rally.
Enang who was at the Victor Attah International Airport, Uyo, alongside other APC chieftains was singled out not to meet with Tinubu.
This is coming days after the Akwa Ibom State chapter of APC expelled Enang from the party because of his litigation over the party's governorship ticket in the state.
Enang, however, debunked the decision of the party, adding that he remained a member of APC.
The Senate President, Ahmad Lawan was already at the airport with other dignitaries waiting for Tinubu when security officials stopped Enang from seeing Tinubu.
The development led to an hour-long stand-off between Enang and the security officials.
Enang speaking on the incident said, "I was told that they would not allow me in because it is alleged and suspected that I have many of my campaign materials and supporters and that I am coming to launch my governorship campaign at the same time and venue that the rally is going on at the stadium and the pre-event, and that they have intelligence that my presence may cause conflict and confrontation between my supporters, my team and the team of other persons which may be overwhelming for security control and may lead to the untoward situation. So it would be appropriate to avoid that, I should not come in."
According to Enang, he had to leave the airport because he did not want anything to overshadow the rally.
He noted, "I considered that at my status, it would not be appropriate for me to forcibly confront the situation because it may spiral out of control.
"This is our party, I don't want anything to affect the success which we are anticipating in the election."