This Is So Painful – Mr Macaroni Roasts Gbajabiamila Over Social Media Video Amidst New Notes, Fuel Scarcity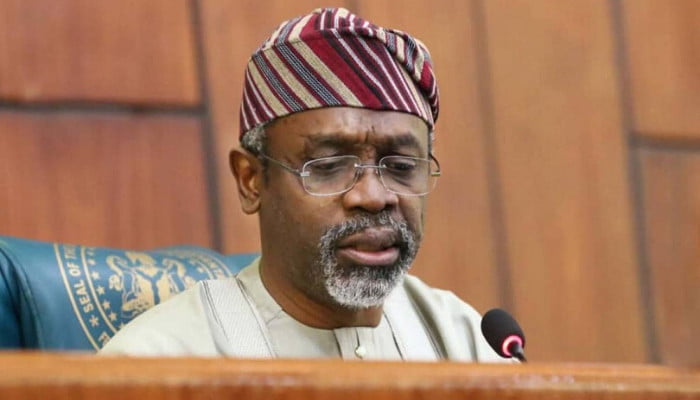 Nigerian skitmaker cum actor, Debo Adedayo, popularly known as Mr Macaroni has condemned the Speaker of the House of Representatives, Femi Gbajabiamila for posting a video seeking support for the All progressive Congress( APC) amidst new Naira notes and fuel scarcity.
Gbajabiamila in a post via his verified Twitter handle on Friday shared a video of himself, soliciting for votes and support for the ruling party and its candidates ahead of the general elections set to hold later this month.
Naija News understands that the speaker's video is coming at a period of acute shortage of petrol and new Naira notes.
Reacting to the video, the internet sensation cum activist slammed the speaker for being insensitive and inconsiderate to the suffering and hardship a lot of Nigerians are made to endure during these times.
He expressed disappointment at how unperturbed the speaker is, despite the plight of Nigerians in the face of fuel and new Naira notes scarcity.
He said: "Seeing a video from "Our" Speaker, I honestly thought this video was going to address Fuel Scarcity, Naira scarcity, killings, and all other vices the people are suffering from. Something to give the people hope. Honestly, this is so painful. These people don't care!!!"