2023: The Cry Of The Igbos Have Gotten To The Ears Of God – Bishop Adeoye Discloses What Would Happen If Atiku Or Tinubu Becomes President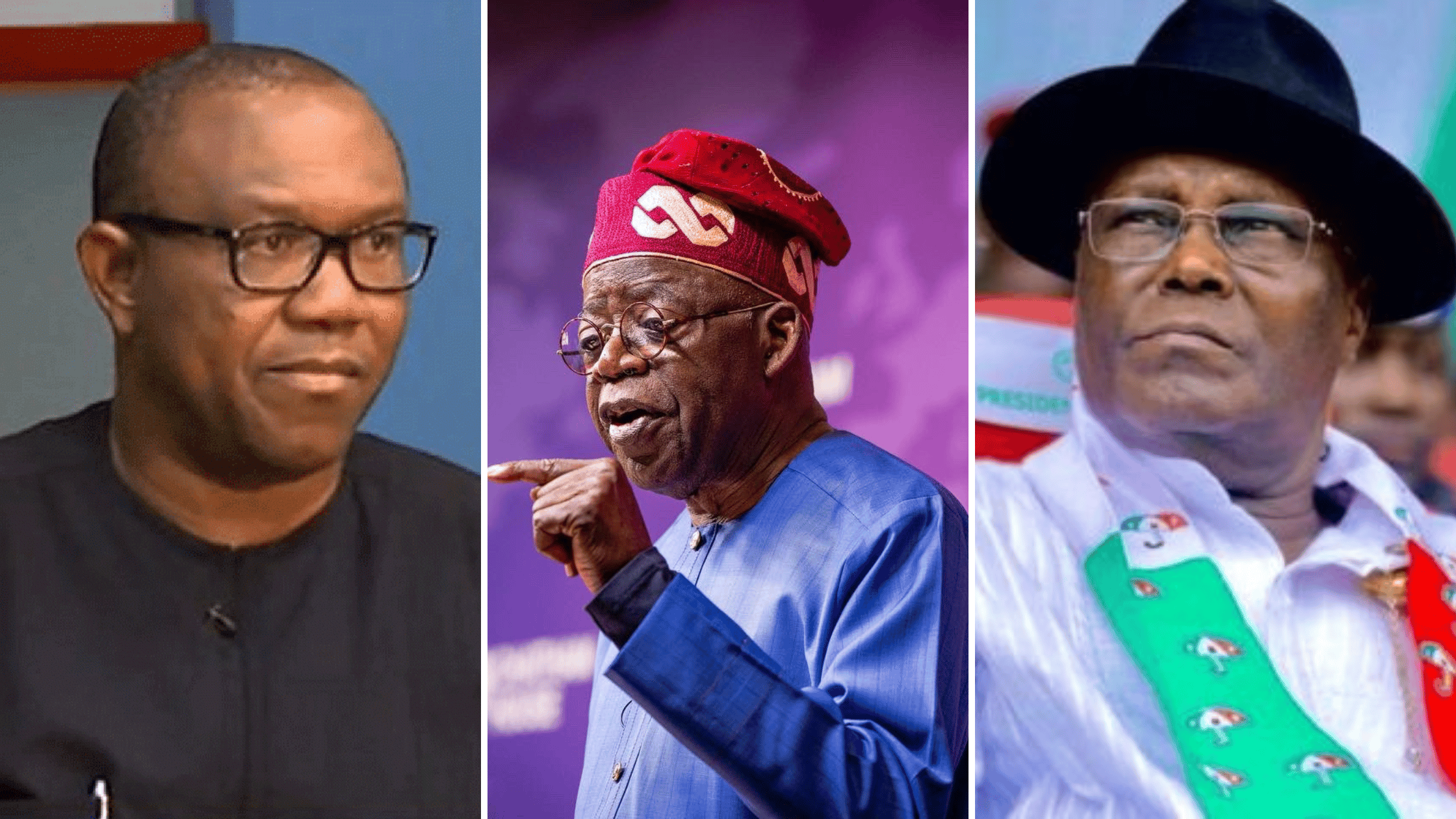 A Pentecostal Bishop and  Spokesman of the World Bishops Council in Africa, Seun Adeoye, has said that it would be a great mistake if Asiwaju Bola Tinubu of the All Progressives Congress (APC) or Atiku Abubakar of Peoples Democratic Party (PDP) is elected president.
The clergyman, who is the founder of Sufficient Grace and Truth Ministry in a statement on Friday, said that none of the above candidates have the divine grace to lead the country.
In the statement titled "When The Righteous Rule", the cleric insisted that the Labour Party's (LP) presidential candidate, Peter Obi is God's choice for Nigeria.
The clergyman warned that Atiku and Tinubu would fail woefully even if they try their best while in office.
He said, "Even if you condemn me to death by guillotine, I always will speak out about what God told me. Nobody should be moved by the paid 'janjaweed' and the 'jeunjeun' crowds milling around those candidates or by their numerous supporters whose gods are their bellies. One thing is sure: God is not in their noises.
"Although if by whatever means any of them get to the office, they will try to move this nation forward but they will fail because they will be occupying a seat not divinely prepared for any of them. And sadly they will sink and bury Nigeria.
"When the Scriptures in Proverbs 14 verse 34 says "Righteousness Exulteth a Nation"; righteousness here means mercy, justice, and equity. And anywhere these are missing such a nation will definitely go down and down.
"Am I Igbo man? No. But the cries of the downtrodden Igbo natives have reached the ears of God and if they are denied their right to govern Nigeria God will furiously fight for them in manners that will bring untold hardship and anguish upon this country."
Speaking further, the clergyman stated that Obi's presidency might be tough at the beginning but because he has been divinely ordained by God he would eventually deliver Nigeria from economic hardship and other problems plaguing the country.
'Although, Peter Obi's presidency will be very tough at the beginning but because he is in God's agenda for Nigeria, divine assistance will come to him from above and this Peter will feed the Lord's sheep and become a rock upon which the new Nigeria will be built." he added.