Why CBN Should Review New Naira Notes Policy – Fashola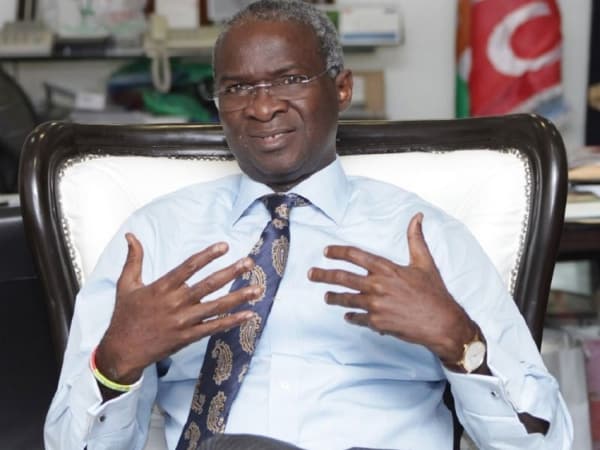 The Minister of Works and Housing, Babatunde Fashola, has urged the Central Bank of Nigeria (CBN) to review its naira redesign policy.
Naija News reports that the apex bank has fixed February 10 as the new deadline for the swap of old naira notes.
It initially fixed January 31 as the deadline but many Nigerians have not been able to get the new N200, N500, and N1000 notes, prompting a scarcity.
In an interview on Instagram on Wednesday, Fashola said the new naira notes calls for reconsideration and review because it is hurting Nigerians.
The minister asserted that in the process of policy implementation, there are lapses that will be spotted, stressing that the best thing is to correct them in the interest of Nigerians.
Fashola commended the presidential candidate of the All Progressives Congress (APC), Bola Tinubu, for fighting for Nigerians when he expressed concern about the scarcity of the new notes.
The minister, therefore, sympathised with Nigerians over the new naira note scarcity and called on the CBN to listen to the yearnings of the people.
He said: "I feel sympathy for the Nigerian people and what they have had to go through. Sometimes policies play out like this in the process of implementation, sometimes it all ends well and sometimes it calls for reconsideration and review.
"In spite of the fact the CBN has acted within the spirit and letters of its independence by law, it is important to remember that we serve the public and the public says it is hurting, it is important to take a step back and ask where it is hurting and how we can make it better. It must not be a matter of ego.
"All the credit must go to our candidate being one of the first strong voices, first voice out of the candidates to speak out in Abeokuta.
"Though some were quick to say he was fighting Buhari or he was fighting his own party but it is his nature as a fighter for people. Our candidate hasn't said don't change the naira but it is hurting people. So the implementation needs a relook."