CBN To Prosecute Sellers, Abusers Of Naira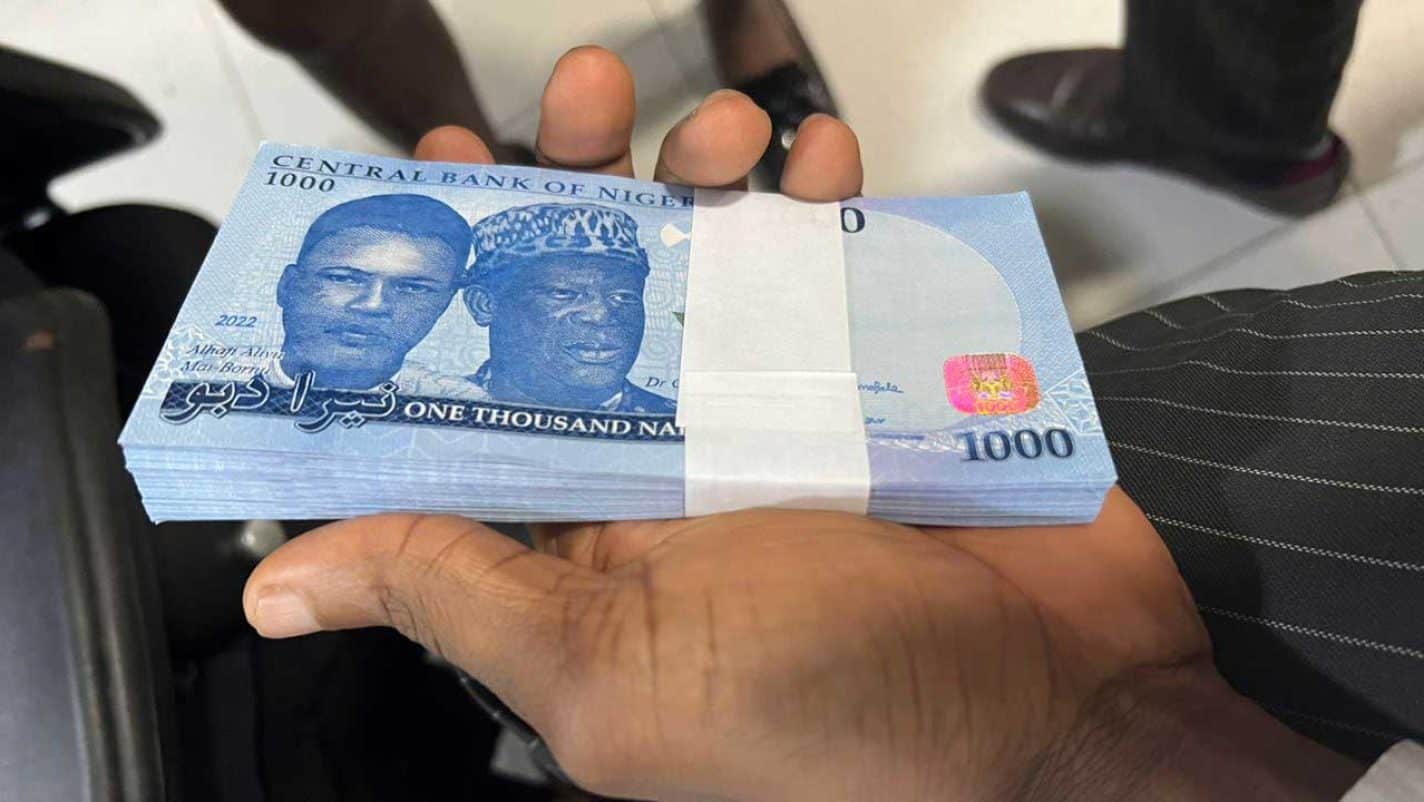 The Central Bank of Nigeria (CBN) has vowed to prosecute  Nigerians selling, spraying and abusing the naira.
Naija News reports that the apex bank made this known in a statement issued by its spokesman, Osita Nwanisobi, in Abuja on Thursday.
The CBN warned Nigerians against selling, abusing the naira, stating that the warning was necessitated by the activities of persons who sell the new notes and those who abuse the currency at social functions.
According to the apex bank, it would begin to prosecute abusers of the naira in collaboration with other regulatory and law enforcement agencies such as the Nigeria Police Force (NPF), Federal Inland Revenue Service (FIRS), the Economic and Financial Crimes Commission (EFCC) and the Nigerian Financial Intelligence Unit (NFIU).
The apex bank, therefore, warned Nigerians, particularly those at social functions, to desist from disrespecting the naira or risk being arrested by law enforcement agencies.
The statement reads: "We wish to state unequivocally that, contrary to the practice of these unpatriotic persons, it is unlawful to sell the Naira, hurl (spray), or stamp on the currency under any circumstance whatsoever.
"For the avoidance of doubt, Section 21(3) of the Central Bank of Nigeria Act 2007 (As amended) stipulates that "spraying of, dancing or matching on the Naira or any note issued by the Bank during social occasions or otherwise howsoever shall constitute an abuse and defacing of the Naira or such note and shall be punishable under the law by fines or imprisonment or both.
"Similarly, Section 21(4) states that "It shall also be an offence punishable under Sub-section (1) of this section for any person to hawk, sell or otherwise trade in the Naira notes, coins or any other note issued by the Bank."