CBN Issues New Directives On New Naira Note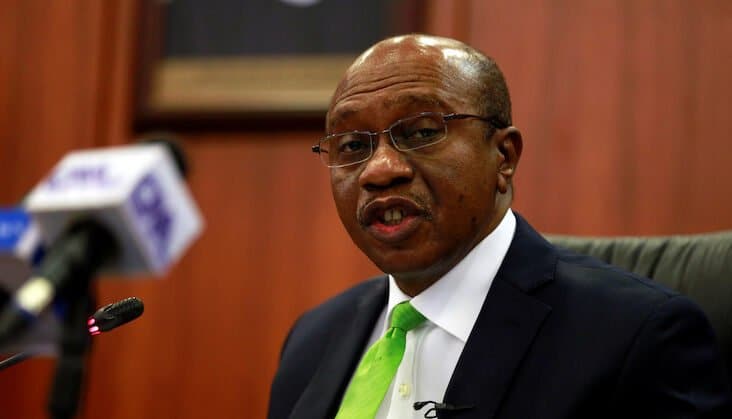 The Central Bank of Nigeria (CBN) on Thursday issued a new directive to commercial banks on swapping old naira notes for new notes.
The apex bank in a statement released on Thursday directed commercial banks to start paying the redesigned naira notes to customers over the counter.
Naija News learnt that the CBN Governor, Godwin Emefiele, said the new directive was to alleviate the challenges that Nigerians are experiencing with getting access to the new notes.
He further stated that the new directive will reduce queues at the automated teller machines (ATMs) nationwide.
The statement which was signed by the Director of Corporate Communication, Osita Nwanisobi reads, "We have equally noticed the queues at Automated Teller Machines (ATMs) across the country and an upward trend in the cases of people stocking and aggregating the newly introduced banknotes they serially obtain from ATMs for reasons best known to them.
"Also worrisome are the reported cases of unregistered persons and non-bank officials swapping banknotes for members of the public, purportedly on behalf of the CBN.
"We wish to state unequivocally that, contrary to the practice of these unpatriotic persons, it is unlawful to sell the Naira, hurl (spray), or stamp on the currency under any circumstance whatsoever."
The statement quoted Section 21(4) which states that "It shall also be an offence punishable under
Sub-section (1) of this section for any person to hawk, sell or otherwise trade-in
the Naira notes, coins or any other note issued by the Bank."
Nwanisobi said the CBN is collaborating with the Nigeria Police, Federal Inland Revenue Service (FIRS), the Economic and Financial Crimes Commission (EFCC) and the Nigerian Financial Intelligence Unit (NFIU) to address the unpatriotic practice.
He warned Nigerians, particularly those at social functions such as birthdays, weddings and funerals, to desist from disrespecting the naira or risk being arrested by law enforcement agencies.
He also admonishes members of the public to embrace and adopt other payment channels for their transactions.