23 Days To Election, Factional APGA Presidential Candidate Names Running Mate, Campaign DG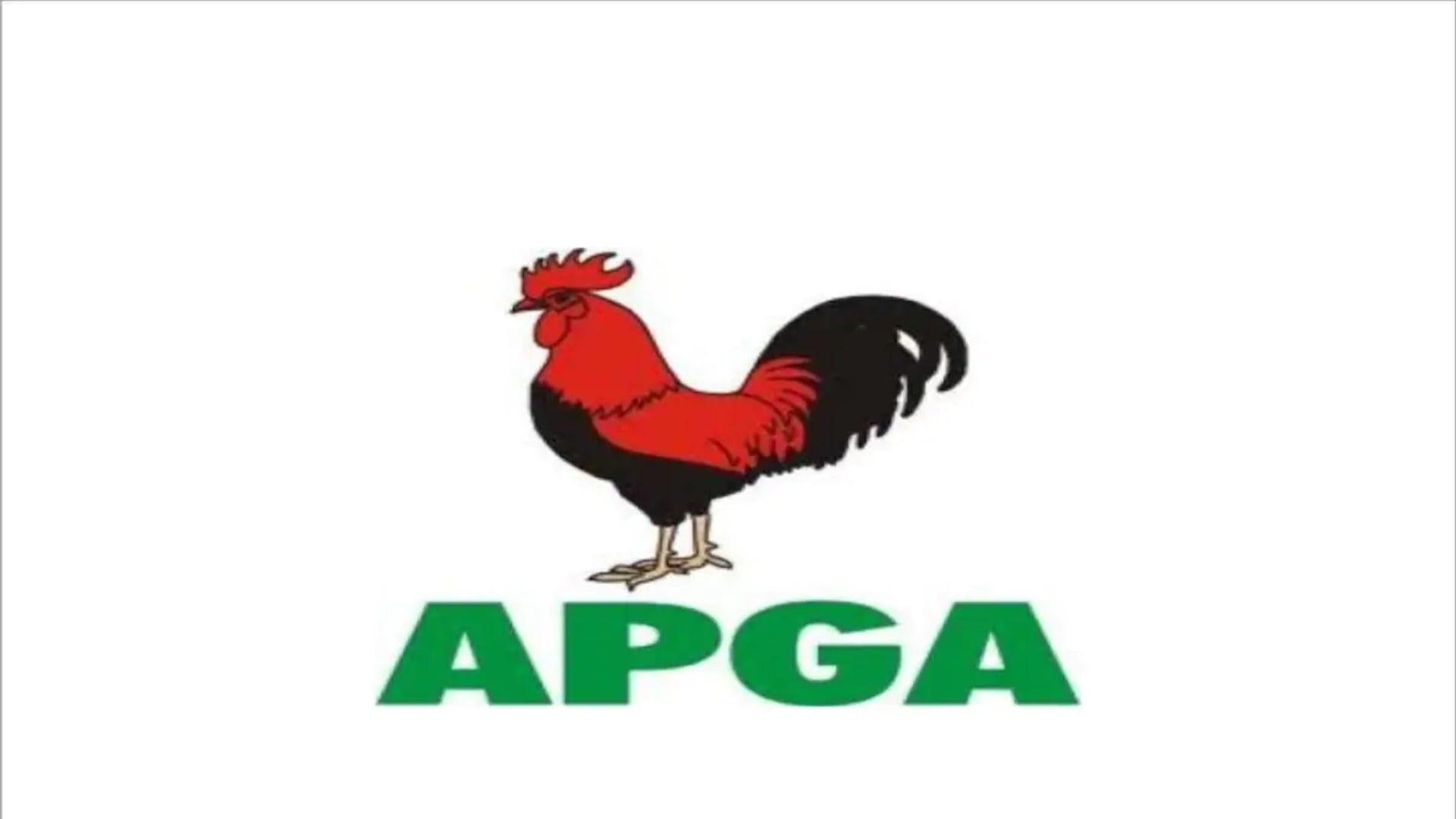 The factional presidential candidate of All Progressives Grand Alliance (APGA), Chekwas Okorie, has revealed his running mate, Hajiya Hadiza Mohammed and his campaign Director-General, Jonathan Elendu.
Naija News reports speaking at a ceremony held in Abuja Continental Hotel (former Sheraton hotel), Okorie said he consulted widely before chosing Mohammed, describing her as a virtuous woman and employer of labour.
Okorie said: "It was precisely on 3rd of June 2022, that I was elected as the Presidential Candidate of APGA in a keenly contested election at the National Convention of the party at Sheraton Hotel, Abuja. Shortly after the Convention, I consulted with the National Working Committee (NWC) where it was unanimously agreed that no person was better suited to pair with me on the Presidential Ticket as Vice Presidential Candidate than Hajia Hadiza.
"Hajia Hadiza Mohammed is an accomplished personality with sound education and varied academic exposure. She is an employer of labour who has established striving enterprises in Nigeria and abroad. She is a virtuous woman and a mother of very successful and upwardly mobile children. She stands out amongst both men and women as one who can communicate fluently in seven Nigerian and foreign languages including Igbo, Hausa, Yoruba and Kanuri. A polyglot extraordinaire. I am confident that as l march side by side with Hajia Hadiza Mohammed to campaign across Nigeria our strong and progressive message which will be launched in the days ahead along with the public presentation of our Manifesto tagged revolutionary agenda."
Okorie also described his campaign DG, Elendu as a man of books, adding that his rich profile shows his wide experience and knowledge as a publisher, an author, poet and public affairs analyst both in Nigeria and many countries.
The APGA presidential candidate also said that his campaign was starting late due to the court cases the party was enmeshed in.
Okorie called on the Independent National Electoral Commission (INEC) to recognize Chief Edozie Njoku as the national chairman after the ruling of the supreme court judgement, warning that the 2023 general elections may be in jeopardy if there were excluded.
He said: "Distinguished ladies and gentlemen, it is important at this 6 to inform the public that it is neither by design nor our desire that we are stepping into the campaign arena this late. It is public knowledge that on 9th May, 2022, the Supreme Court of Nigeria corrected a judgment it had delivered on 14th October, 2021, which contained a slip of both the pen and the tongue, in erroneously referring to the former National Chairman of the Party, Chief Victor Oye as National Chairman instead of Chief Edozie Njoku, the authentic and duly elected National Chairman of the Party whose purported removal by a Jigawa High Court was set aside by both the Court of Appeal in Kano and the Supreme Court as not justiciable. This judgment was duly served on INEC and other parties to the suit by an Executive Bailiff of the Supreme Court of Nigeria.
"Unfortunately, the parties adversely affected by the well-considered correction effected by the Supreme Court engaged in all manner of blackmail, subterfuge and malicious allegations. The Independent National Electoral Commission curiously refused to comply with this judgment. Chief Edozie Njoku, the authentic National Chairman of APGA suffered a lot of persecution, including an undeserved two-day incarceration at the notorious Suleja Correctional Centre. The intention of his undeserved incarceration was to break his will and force his surrender. But this man of history, a man with the lion heart stood firm on the path of justice. As we speak Chief Edozie Njoku has not only been affirmed but reaffirmed to the third degree by the Supreme Court of Nigeria as the authentic, indisputable National Chairman of APGA duly elected at the Party's convention held at Owerri, Imo State, on May 31, 2019.
"It is after these series of affirmations by the apex court of Nigeria that we resolved that the time has become ripe for us the authentic Candidates of APGA to step into the arena of the 2023 general election to be counted."