FG Reacts To Nigeria's Latest Corruption Ranking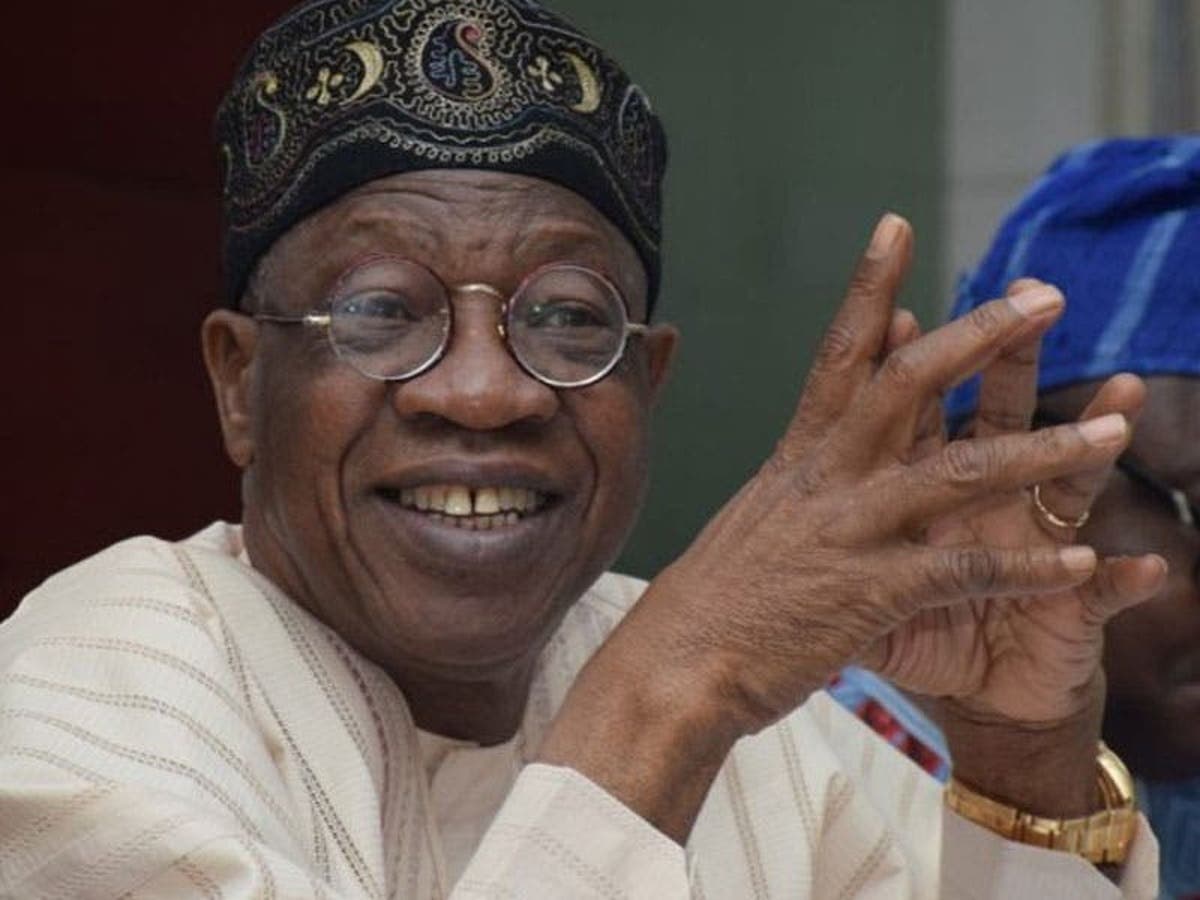 The Federal Government has rejected the latest corruption ranking data released by Transparency International.
The Minister of Information, Lai Mohammed,  rejected the data while addressing State House Correspondents at a briefing after the Federal Executive Council (FEC) chaired by President Muhammadu Buhari.
Mohammed said it was not fighting corruption to impress civil society organisations, Transparency International, or any other anti-corruption watchdog.
It said the government was not bothered about the latest TI rating because it has fought corruption to the barest minimum, adding that its anti-corruption drive was meant to ensure growth across all sectors of the nation's economy.
He said: "We are not fighting corruption because we want to impress Transparency International or any organisation whatsoever.
"We're fighting corruption because we believe if we do not fight corruption, there'll be no growth either in terms of the economy or even politics.
"Therefore, what we do and what we're putting in place to fight corruption is not because we want to be rated by anybody."
He questioned the template used for the survey saying, "Whatever template they're using is clearly oblivious of what this administration is doing to fight corruption."
"Fighting corruption is not just by how many people you have arrested. How many people have you tried? How many people have you convicted?
"So, we are not worried or bothered about the rating of Transparency International because we know that everything we do is to ensure that we fight corruption the best way we know how to do it.
"If they are not seeing this, then I think they have to change their template. But again, we're not fighting corruption to impress them."
Mohammed argued that the regime's handling of the Abacha loot and the efforts of anti-graft agencies such as the Economic and Financial Crimes Commission have made corruption difficult.
He said, "To me, this is one example of how to fight corruption—an example of how to ensure that people do not steal what has been recovered again.
"I make proud to say that we have been more proactive in fighting corruption and people are not willing to see what we have put in place to fight corruption.
"Again, the courage of this administration even to expose high-ranking officials of the administration who have run afoul of the law is evidence of our determination and courage to fight corruption."
Naija News reported that the latest corruption ranking data released by the organisation has shown Nigeria dropped to 150 in rank against 180 countries.
The 2022 Corruption Perceptions Index (CPI), as seen on the global movement's official website on Tuesday, shows that most countries of the world are failing to stop corruption.
A total of 180 countries and territories worldwide were ranked by their perceived levels of public sector corruption, and Nigeria, under President Muhammadu Buhari's leadership, seemed to have failed again.
The report also rates only 12 countries as more corrupt than Nigeria in the whole of Africa, with Nigeria occupying 149th position out of 180 countries of the world at the time.
However, in its latest report, Nigeria scored 24 out of 100 points, falling off to 150th out of 180 countries. The CPI is TI's tool for measuring the levels of corruption in the systems of various countries around the world.