They Are Using The Insurgents To Cause Problems – Buhari Reveals Those Responsible For Insecurity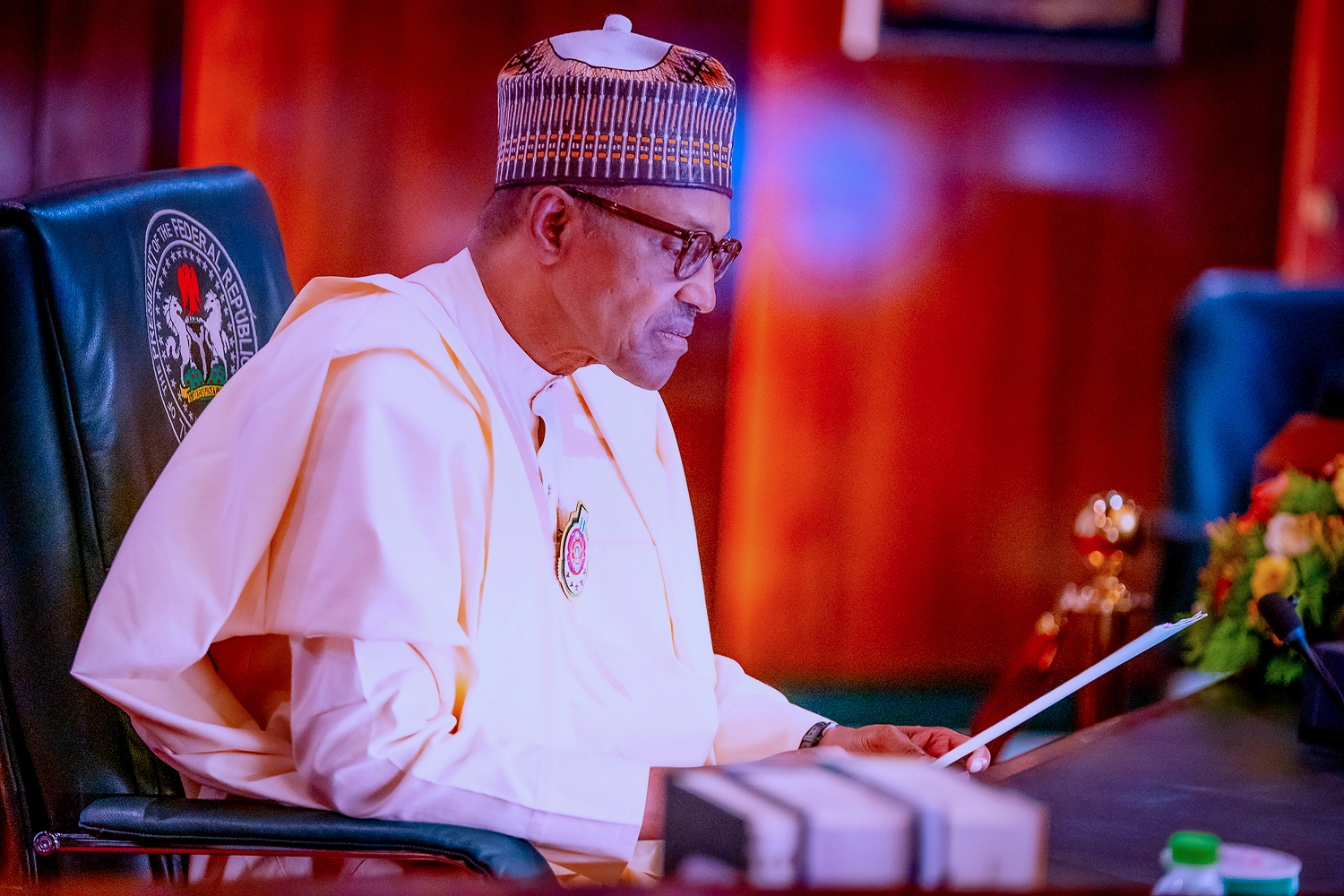 President Muhamamdu Buhari has disclosed those responsible for the insecurity situation plaguing the country days to the presidential election.
Buhari said that external forces are those who are bent on destroying the country, Naija News reports.
The president stated this on Monday at a presidential lunch in Kano after his tour around the state to commission projects by the administration of Governor Abdullahi Ganduje
According to him: "One can clearly see how these foreign countries took on our weaker part of Nigeria, the Lake Chad where we have reserves of crude oil, and causes serious mayhem there with consistent attacks.
"But for Governor Zulum who is serious with his duty, the story of the area around Lake Chad would have been different by now."
The president stated that when he took over power in 2015 only four of Borno's 17 local government areas were not under the control of Boko Haram.
"And we are aware that people are using the insurgents who are fraudulent to cause problems, but today most of these local governments [areas] are free," he said.
Speaking further, he stated that those behind the insecurities knew that Borno was potentially a rich state.
"That was why when I was a governor there, I went to Niger, Chad and even Cameroon because you need your neighbours to survive," he stated.
Buhari, who expressed happiness with Governor Ganduje for the infrastructural development in Kano State, also commended governors of Lagos, Kaduna, Katsina and Kogi states for doing good in their respective states.
The president also urged the elite to work on the education of youths, saying the lack of education among them is a problem.