2023: Atiku, Peter Obi, Kwankwaso Wanted Me In Their Campaign Councils – Naja'atu Mohammed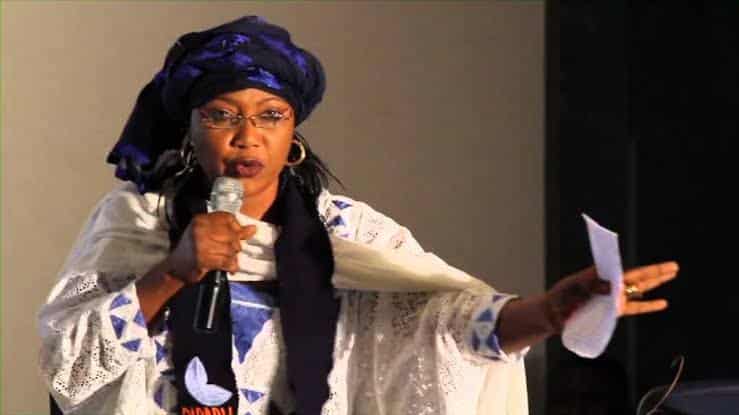 A former chieftain of the All Progressives Congress (APC), Naja'atu Mohammed, said three of the leading presidential candidates wanted her in their campaign councils while she was in the ruling party.
Mohammed said she got overtures from Peter Obi of the Labour Party (LP), Atiku Abubakar of the Peoples Democratic Party (PDP), and Rabiu Kwankwaso of the New Nigeria People's Party (NNPP), but she rejected them while she was in the APC Presidential Campaign Council (APC PCC).
In a chat with The Punch, the renowned human rights activist said she initially refused to work with any of the flagbearers because she didn't want to come across as a hypocrite and not be accused of anti-party activities.
Mohammed, however, said she agreed to pitch her tent with Atiku because the PDP has nationwide structures and can rival Tinubu and APC, stressing that both Obi and Kwankwaso don't have structures.
She said: "I was getting overtures from Peter Obi, Atiku Abubakar, and Rabiu Kwankwaso, and I kept rejecting them because I didn't want to come across as a hypocrite. Obi and I wanted to meet, but we were both very busy, and I outright refused to meet with Atiku.
"I am quite close to Kwankwaso, and this is even beyond politics. I knew what he did as governor of Kano State. He prioritised education, provided an enabling environment for businesses to thrive, and rehabilitated drug addicts.
"I respect Obi very highly. He has been the rallying point for the youth in this country. However, both Obi and Kwankwaso are handicapped now. They started their parties too close to elections, and they don't have structures. So, no matter how hard you try, it is difficult to make it.
"Our experience is similar to that of Buhari. Nobody has ever been as popular as Buhari in Northern Nigeria, but why does he keep losing? He was getting his 15 million votes consistently, but he never made it until he got a bridge to cross to the other side. Unless and until Obi and Kwankwaso get across that bridge, it is going to be difficult. The Obi and Kwankwaso movements, if properly managed, can outlive them."