Kanu Nwankwo Denies Tinubu Months After Pledging Support For Him (Video)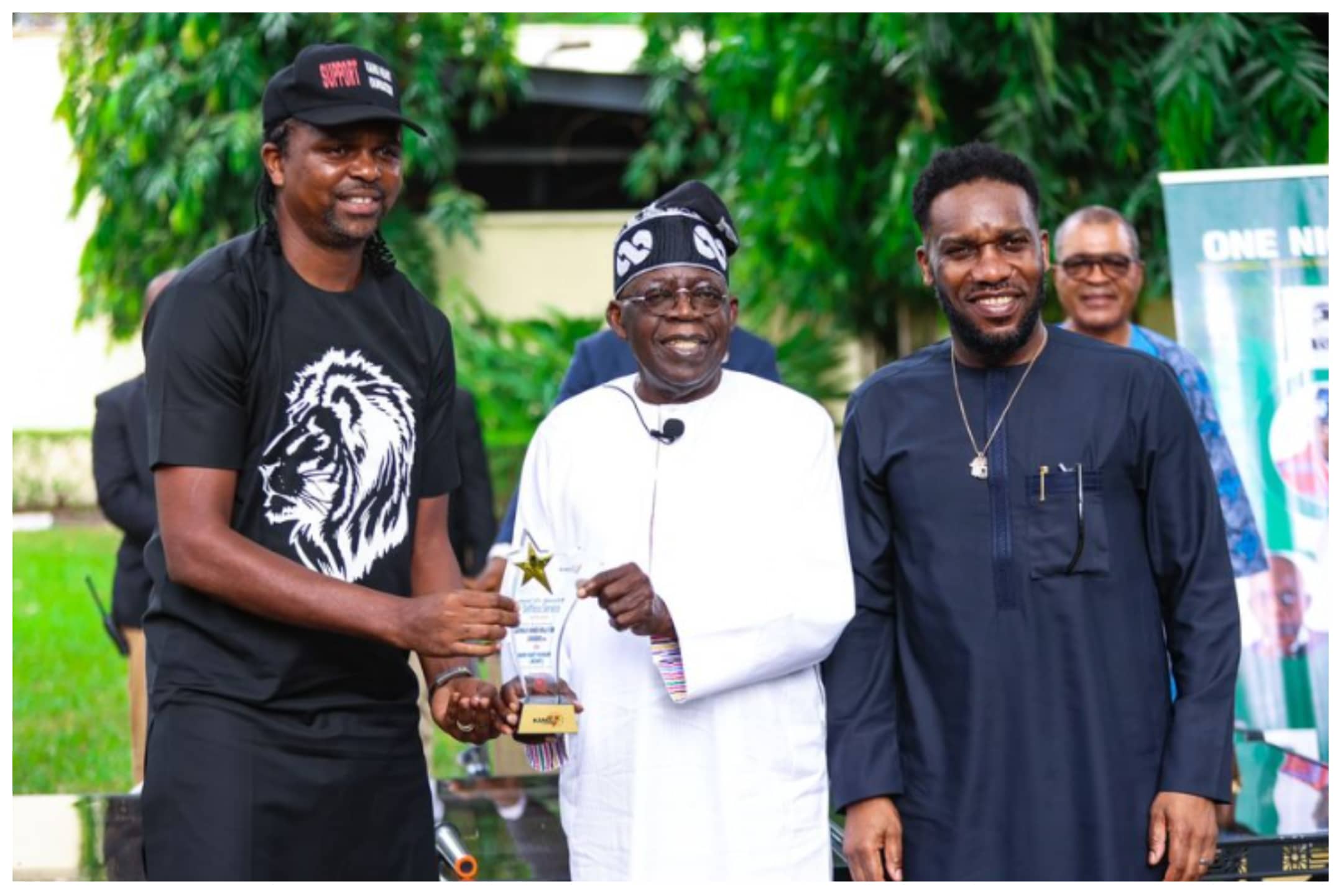 Ahead of the forthcoming election, former Super Eagles player, Kanu Nwankw has debunked pledging support for the All Progressives Congress (APC) presidential candidate or any other political party.
Naija News recalls that in March 2022, Kanu and his colleagues paid a visit to Tinubu's residence for his 70th birthday and a novelty match.
The visit of the ex-footballer and other former players to Tinubu's house sparked outrage on social media at the time.
Some Nigerians as well as the African Action Congress (AAC) presidential candidate, Omoyele Sowore, stated that the visit was necessitated by hunger on the part of the ex-players.
While explaining the reason behind the visit and support for Tinubu, Kanu in a video shared on his social media handles, said Tinubu had once been a pillar of his foundation.
However, Kanu Nwankwo has made a U-turn as he denied supporting or endorsing any presidential candidate.
According to him, he is not a politician but a footballer and anyone spreading the news that he asked people to vote for a particular candidate is spreading fake news.
Court Sacks Nigerian Senator
Meanwhile, a Federal High Court sitting in Abuja has sacked Senator Bassey Akpan as the lawmaker representing Uyo Senatorial district in the Senate for defecting from the Peoples Democratic Party (PDP) to the Young Progressives Party (YPP).
The Court also declared Senator Akpan's seat vacant and ordered the Independent National Electoral Commission (INEC) to conduct a bye-election to fill the vacant office.
The ruling was given on Friday by the presiding Judge, Justice Fadima Murtala Aminu.