Moment Kwankwaso Said Labour Party Is Based On Ethnicity, Religion [Video]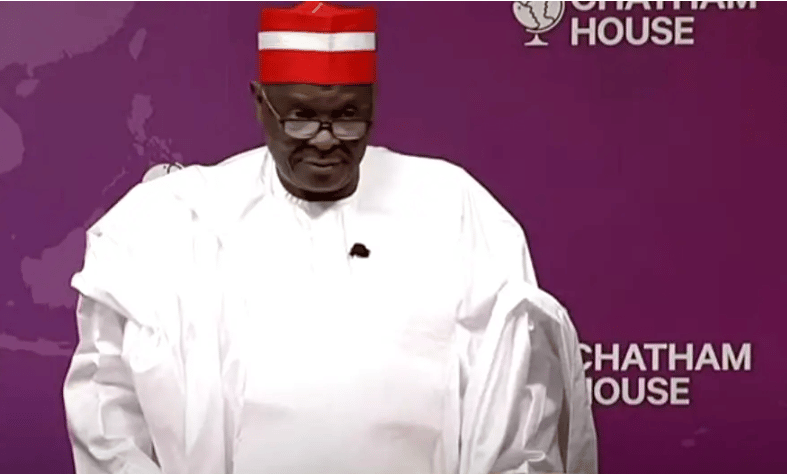 The presidential candidate of the New Nigeria Peoples Party (NNPP), Rabiu Kwankwaso has said Labour Party (LP) is based on ethnicity and religion.
Kwankwaso made the disclosure on Wednesday while speaking at Chatham House in London about his plans and policies if elected as the next Nigerian president.
The former Governor of Kano State said the major difference between his party and LP is that the NPP is a national party and is not based on ethnicity and religion.
Kwankwaso also revealed that he was interested in working with LP Presidential candidate, Obi, regarding the 2023 presidential election.
He however added that they couldn't reach a compromise on how to achieve an alliance.
The former governor explained that LP was at the peak of its media hype at that time so it was difficult for both parties to reach a compromise.
He added that the NNPP has a wide appeal and commands national support.
"If you have a party which is based on ethnicity and religion, that is the difference between the Labour party and our party which is a national party New Nigeria Peoples Party," he said.
Watch the video below.
It would be recalled that on several occasions in 2022, there were reports that Kwankwaso and the Labour Party presidential candidate, Peter Obi were going to form an alliance for the 2023 presidency.
However, after several back-and-forths, the negotiations between the two parties failed to yield a positive result.