Actress Sonia Ogiri Makes Wish To Switch Places With DJ Cuppy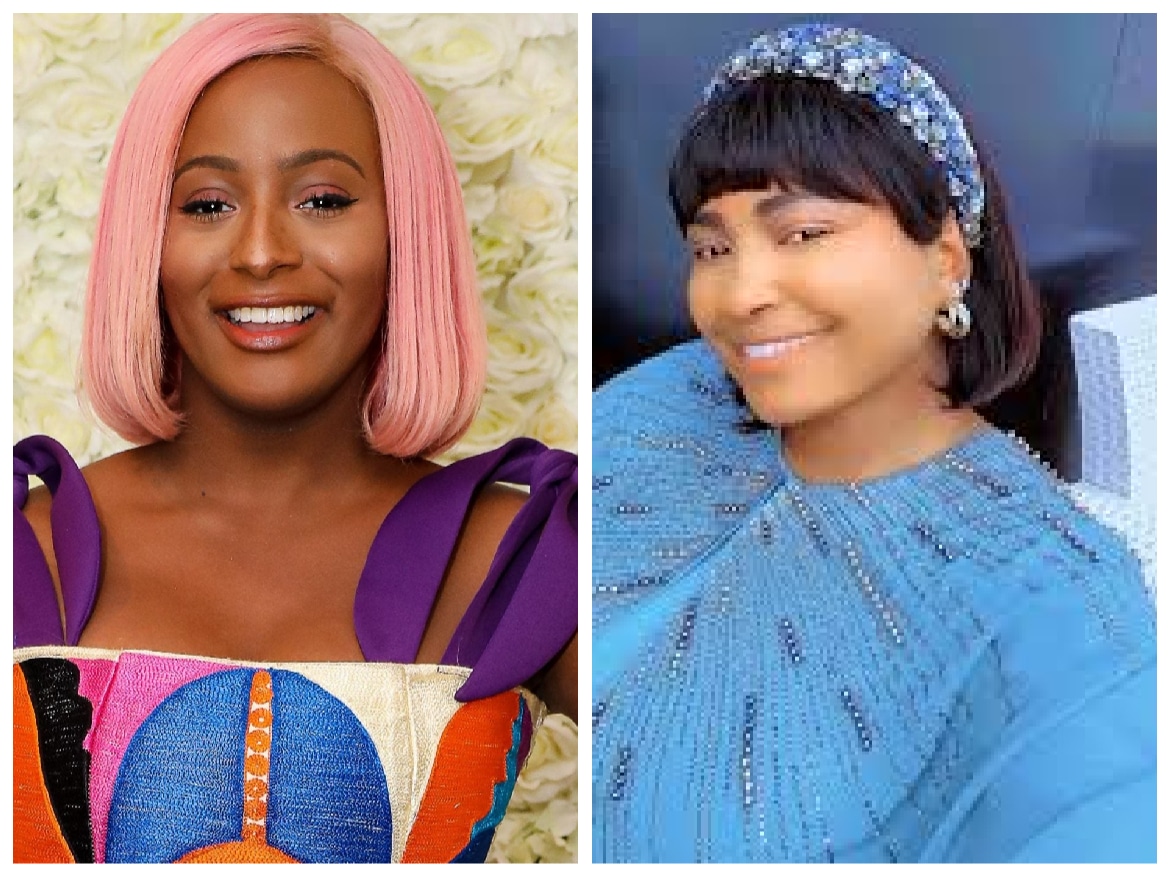 US-based actress, Sonia Ogiri has made her intentions known that if wishes were horses, she would have switched positions with the daughter of billionaire businessman, Femi Otedola, Florence Ifeoluwa Otedola, professionally called DJ Cuppy.
Naija News reports that Ogiri on her insta story post, yearned to trade places with Cuppy, wishing it could become a reality.
The US-based actress remarked that if she were in Cuppy's position as a billionaire daughter, it would be obvious because she will show it.
However, the mother of one, who is not a billionaire daughter has done well for herself as an actress and entrepreneur.
She wrote "If wishes were horses, I for exchange positions with Cuppy cause I no understand. Una for know the meaning of money dey, 'cause e go too show y'all."
Meanwhile, Naija News reported last week that DJ Cuppy has disclosed the reason her father, billionaire businessman, Femi Otedola splashed a whooping three million pounds, which is estimated to be a 2.2billion naira, to rent Aristotle Onassis' Christina O super luxury yacht ahead of his 60th birthday.
Naija News earlier gathered that in celebration of his 60th birthday which was held on Friday, November 4th, the astute businessman rented the super yacht belonging to one of the billionaire businessman's childhood idols, the late Greek shipping magnate, Aristotle Onassis, who was once regarded as the richest man in the world.
Speaking about the development, Cuppy via her Instagram page, said that her father as a little boy always dreamt to visit the iconic 99m super-yatcht CHRISTINA O because it was owned by his role model, Aristotle Onassis.
She further urged fans to chase their dreams, saying she is happy to see that her father was able to accomplish his own dreams.
"My father @FemiOtedola always dreamt as a little boy to visit the iconic 99m super-yacht CHRISTINA O because it was owned by his (and my) role model Aristotle Onassis ⛴🇬🇷
"To celebrate his 60th, not only did he visit the yacht, but has chartered it for his loved ones so we can live here for the next 3 weeks! 🛳⚓️ Looking at my father I can see how happy, accomplished, and still in disbelief he is. This is what love looks like ❤️ #FamilyFirst.
"Chase your dreams, you never know." she wrote on her Instagram.