National Honour: Nigerian Footballer Slams Teni Over 'Disrespectful Action' Towards Buhari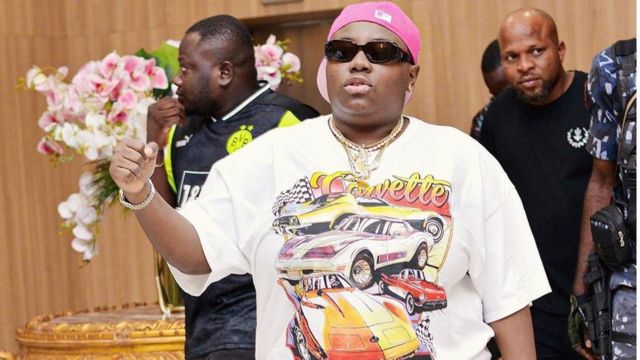 Nigerian footballer,

Abba Bichi has slammed singer, Teniola Apata, popularly known as Teni for not shaking President Muhammadu Buhari during the presentation of the National honour.

Naija News earlier reported that Buhari on Tuesday conferred some Nigerian citizens and foreigners with national honours.

The female singer who was amongst those conferred with national honours stirred reactions after receiving her award and walked away without shaking the president when her name was called.

The singer's action attracted backlash as some termed her action disrespectful while others said, Buhari didn't offer her a handshake.

Joining many to berate her, Abba via his Twitter handle on Wednesday described Teni's action as disgusting and disturbing.

He stressed that Yoruba people are known to show respect for elders and it was wrong in the way the singer proved arrogance. .
Abba Bichi tweeted, "Orobo with zero sense even her excellency Okonjo bowed down her head as a sign of respect to the president and commander in chief of the armed forces likewise other high-ranking government officials. Who are you not to respect the president? This is disgusting and disturbing. Yoruba people are best known for their respect for elders but it got to your turn and you decided to be arrogant".