Photos Of Air Force Attack On Notorious Bandit, Bello Turji's Home In Zamfara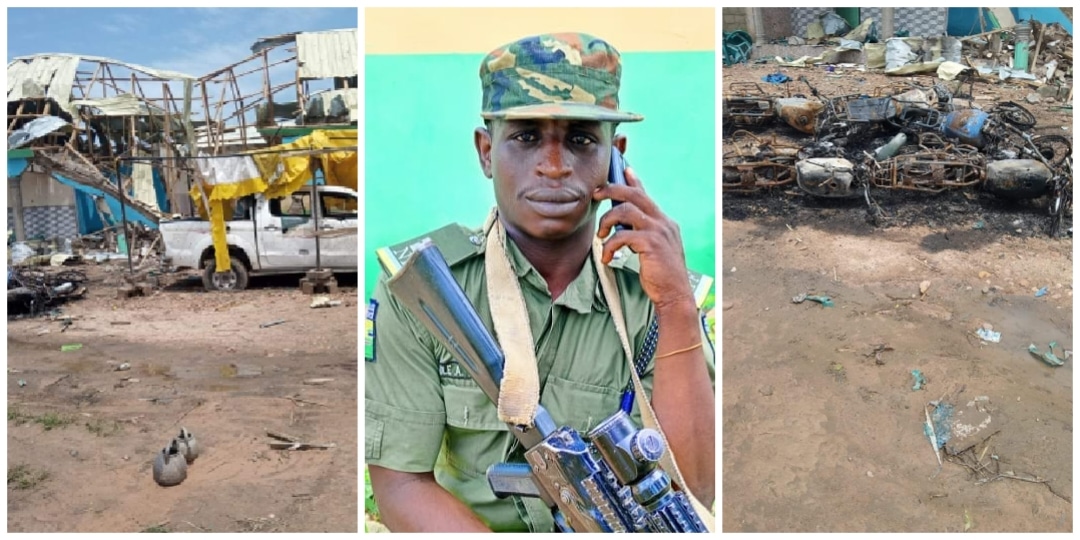 The Nigerian Air Force (NAF) last Saturday and on Monday morning launched an attack on the enclave of notorious Zamfara bandit terrorist kingpin, Bello Turji.
Naija News had earlier reported that the first attack was carried out by troops of Operation Forest Sanity on Saturday.
The NAF bombed the hideouts of Turji located at Fakai in Shinkafi Local Government Area, Zamfara State leading to the death of his men.
A source that spoke with Premium Times noted that twelve of Turji's fighters and some women were killed in the raid.
This platform further reported the hideout of Turji was attacked on Saturday during a naming ceremony for a baby born to his family.
However, Turji and most of his close associates escaped the attack, having left the spot to observe the afternoon prayer (zuhr) just before the strikes.
The NAF on Monday morning also launched another attack on Turji's hideout after he had escaped the first attack.
Pictures of the adverse effect of the attacks on his hideout have been spotted online.
One Mamman Bashar Kanoma in a post on his Facebook account shared pictures of how buildings and properties were damaged during the attack.
See the pictures below: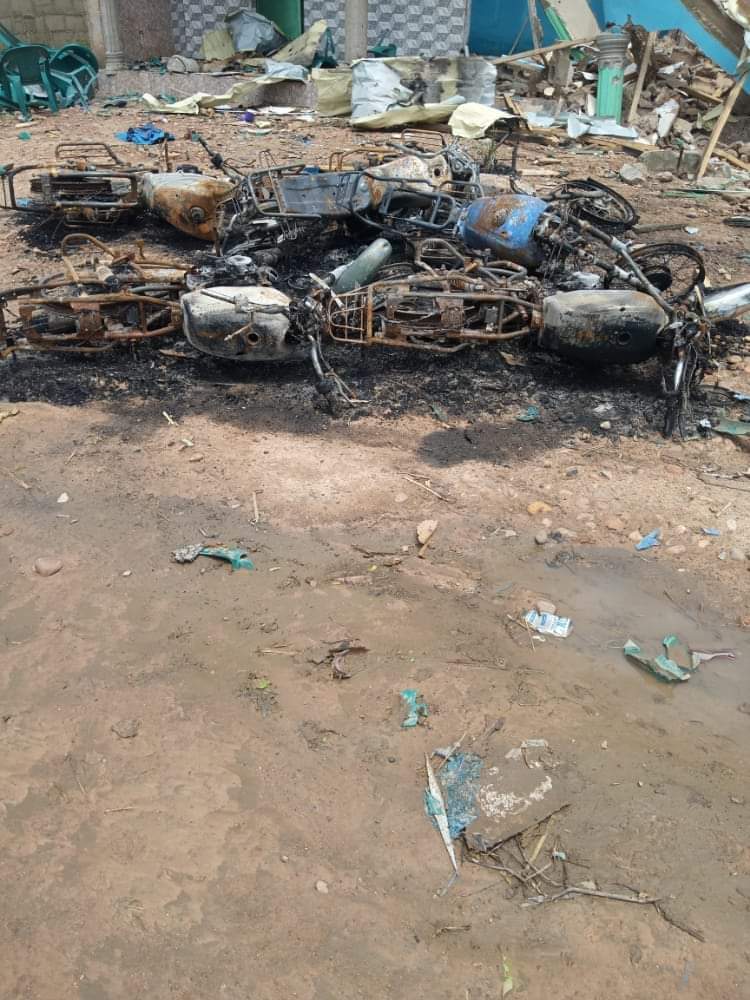 Turji is known for terrorising communities in Zamfara State and Sokoto State alongside his men.